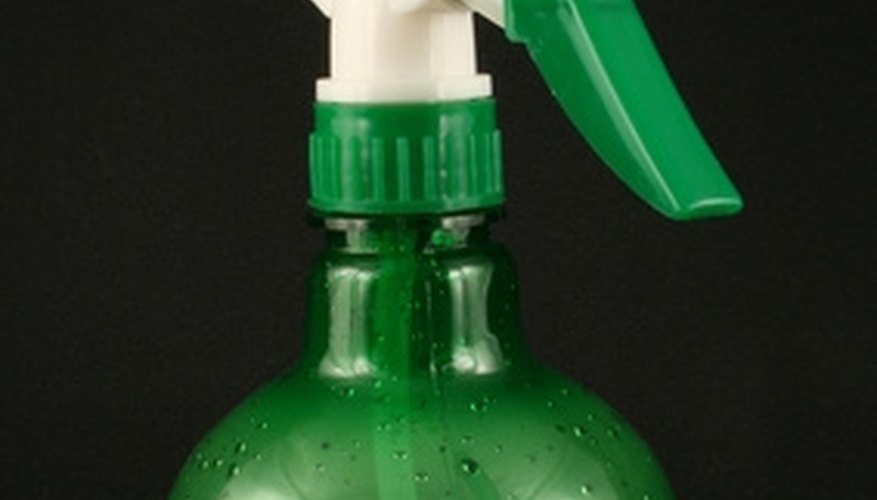 Not only can chemical cleansers cause irritation, but in some cases just the smell of them alone can be harmful. Fortunately, everything you need to clean your shower may already be tucked away in your cupboards. Homemade bathroom cleansers can disinfect and shine your shower just as effectively as their chemical counterparts. Best of all, not only will your shower be clean and look great, but you won't have to deal with any potential dangerous chemicals to get it that way.
Fill a spray bottle with undiluted vinegar. Mist any areas of your shower that have developed mold or mildew. Allow the vinegar to sit for about 10 minutes.
Sprinkle a light coating of baking soda over the surface of your shower. Scrub the shower with a moistened sponge.
Apply 1 to 2 tablespoons of baking soda directly to your wet sponge. Use the wet sponge to wipe the areas that have been misted with vinegar and the walls of the shower.
Rinse the shower with clean water. Remove all the vinegar and baking soda.
Remove any fixtures and your shower head if possible. Place them in a bowl filled with 1 qt of boiling water and 1/2 cup vinegar. Let the fixtures soak for 10 minutes. Rinse them in cold water and reattach them.
Wipe any fixtures that cannot be removed with a soft cloth dabbed in undiluted vinegar. Wipe the glass for shower doors with undiluted vinegar too. To clean your shower curtain, add a 1/2 cup baking soda and 1/2 cup vinegar when laundering it in your washing machine.
Things You Will Need

Vinegar
Baking soda
Spray bottle
Sponge
Soft cloth
Bowl