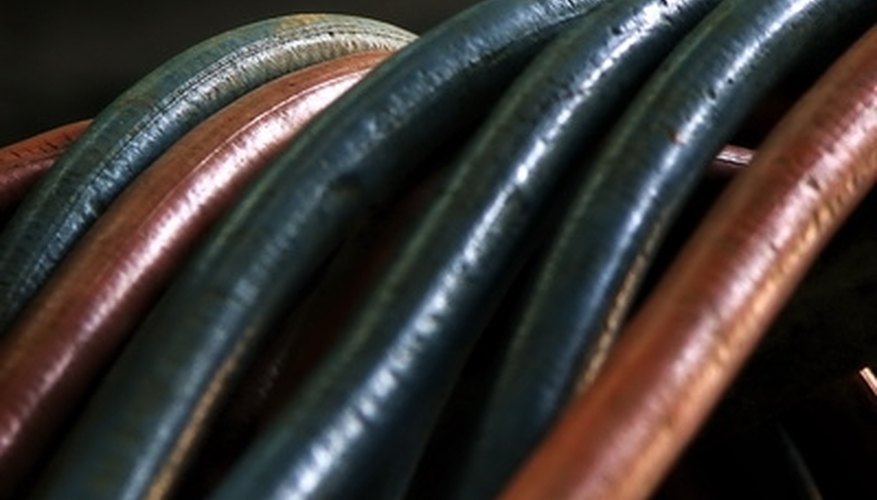 Pex is short for "crosslinked polyethylene. " It is used especially in radiant heat that is woven into the floor. Pex is the tubing that the hot water goes through. The tubing must very resilient and flexible as it goes in a serpentine shape back and forth through the house. Pex is also being used in other areas of plumbing, such as manifold systems that snake from a boiler throughout the rest of the house to sinks in kitchens and bathrooms. Using the right size Pex will save you aggravation and money.
Determine the project for which the Pex tubing is being considered. Pex comes in standard sizes the same way copper or PVC pipe does. The most common sizes for Pex are 3/8 inch, 1/2 inch, 5/8 inch, 3/4 inch and 1 inch.
Size the Pex tubing needed by the amount of water flow needed. In a large floor where the tubing will be spaced a foot apart, the tube needs to be 1 inch. In a smaller floor where the tubing is closer together, smaller Pex will do.
Start with the larger size Pex coming from your main water source and narrow down the branches from there. 1-inch Pex at the main can be linked to 3/4 inch under the house and then 1/2 inch at the sink. Narrowing down the sizes uses less water.