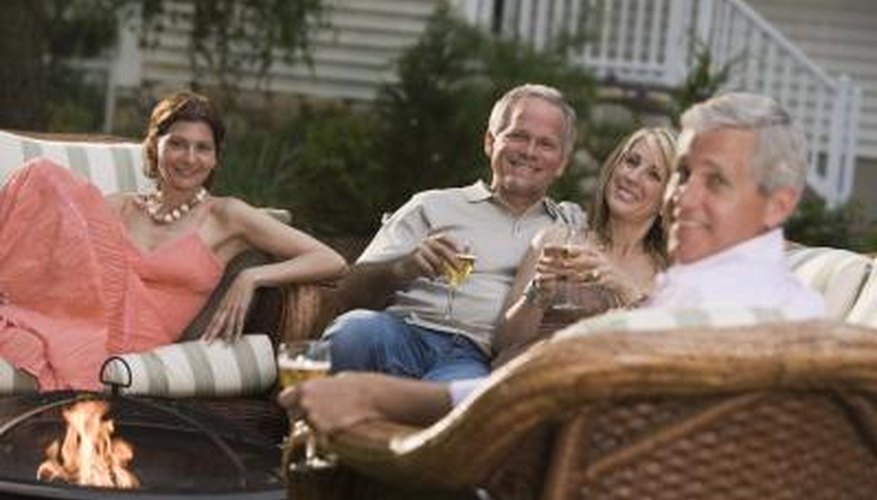 Modern fire pits are typically powered by natural or propane gas fed through a fuel line below the pit to a burner. Flames lick up from the burner jets. Add warmth and decoration to a fire pit by lining the interior with red lava rocks, which reflect heat and add an ornamental touch.
Step 1
Measure the diameter of the fire pit with a tape measure to determine the quantity of red lava rocks you will need. A 24-inch diameter fire ring, for example, will need 40 to 60 pounds of lava rocks. Plan on using 100 to 120 pounds for a 36-inch ring.
Step 2
Pour the lava rocks from the bag around the fire pit to distribute them evenly.
Step 3
Arrange the rocks in a single layer around the inside perimeter of the fire pit. lava rocks work best and reflect maximum heat when they are not stacked on top of each other.
Step 4
Ignite the fire pit and adjust the flames to the desired height using the burner control on the side of the fire pit. The red lava rocks will reflect the heat upward and provide an attractive accent around the flames.
Things You Will Need

Measuring tape
Lava rocks, typically sold in 20-pound bags