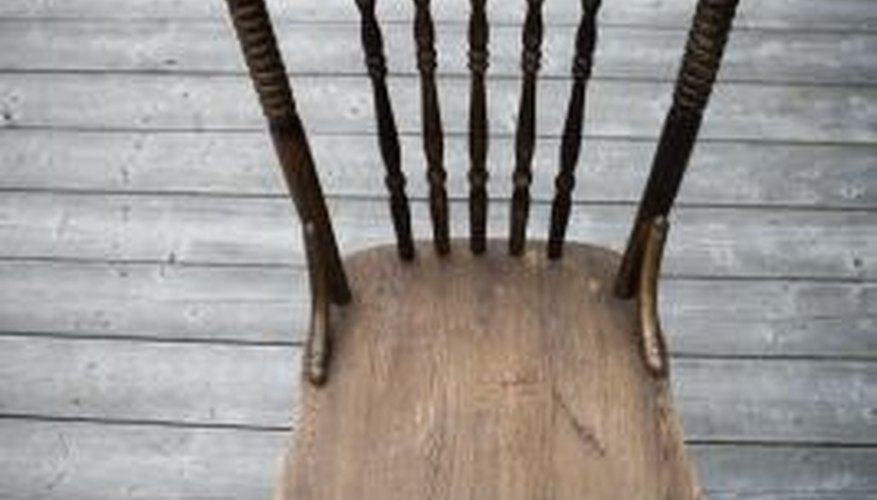 Wood chairs such as kitchen table chairs or rocking chairs commonly come with seat cushions. You can change a seat cushion to something that more appropriately matches your room's decor or to a cushion that is more durable. Installing a seat cushion on a wooden chair is a simple process.
Measure the length and width of the seat of the wood chair with a measuring tape.
Purchase a seat cushion that matches your measurements. Consider durable or stain-resistant fabrics for kitchen table chairs or for rocking chairs that you will keep in a nursery. If you cannot find a stain-resistant fabric, select a cushion with a removable, washable cover.
Lay the cushion in the wood chair with the cushion's ties facing the back.
Access the back of the chair and pull the ties through the chair rails. Tie each set of ties into a bow or a knot around the closest chair rail.