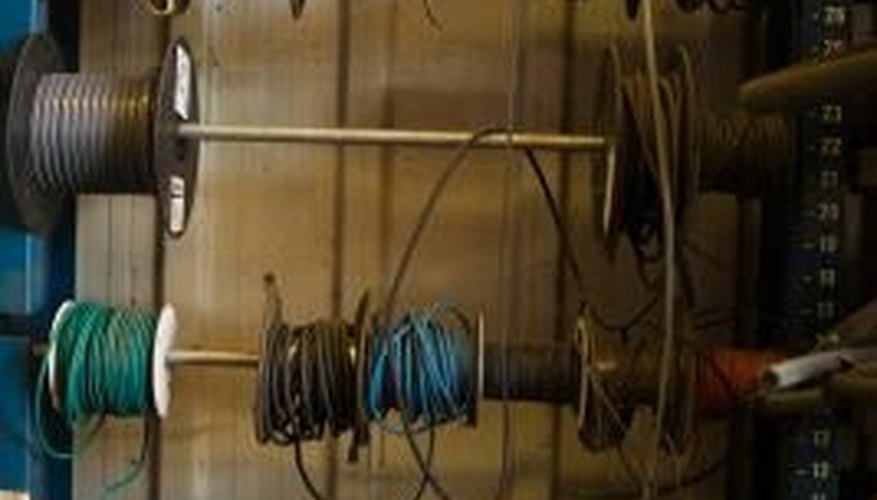 American Wire Gauge is measured in inches per diameter of the wire; Metric Wire Gauge is measured in millimeters per diameter. The American formula below can easily be converted to metric gauge.
Strip 1/2 inch off the end of a copper strand wire. Twist the wire together in your fingers so that all of the strands become braided together.
Measure the end diameter of the twisted copper wire strands with a regular ruler. Better yet, use a wire gauge ruler to measure the diameter of the twisted strands. Twisted copper strands can literally be inserted into the holes of a wire gauge ruler. The precise size can be determined depending on what size hole the wire fits into.
Compare the size of the wire diameter to a wire gauge sizing chart. For example, a wire diameter of 1/4 inch will be a #2 gauge wire. A wire that measures 1/10 of an inch will be a #10 gauge wire.
Things You Will Need

Wire stripper
Ruler or wire gauge ruler
Wire gauge sizing chart
Tip
A fast and easy-to-use wire gauge chart can be found on the Internet by punching in "wire gauge table" into any search engine.