What Is the Least Slippery Flooring?
The least slippery flooring surfaces have textured surfaces, good traction, low- or no-gloss finishes and absorb water quickly, according to the North Carolina Department of Labor's ''A Guide to Fall Prevention in Industry.'' Some flooring alternatives with slip-resistant qualities include asphalt, cork, wood and low-pile carpeting. Even surfaces with these qualities must be properly installed, kept clean and be well-maintained to prevent falls and slips. Highly polished or naturally glossy surfaces with low traction, such as marble, travertine and ceramic tile, are the most slippery.
Asphalt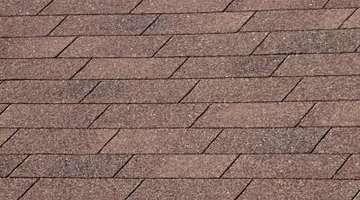 Asphalt tiles were developed specifically for damp conditions. They are often used commercially and in residential basements because the tiles are inexpensive and slip-resistant. This hard, non-flexible flooring is installed over a wood floor with a black adhesive. Asphalt tiles are typically 9-by-9 inches and 1/8-inch thick. One drawback to asphalt tile is that it is very difficult to remove.
Cork
Another slip-resistant flooring is cork, which also absorbs sound, insulates and provides cushioning underfoot. Cork flooring is made of molded and compressed ground cork bark combined with natural cork resins. The materials are heat-cured under pressure to bind them. Cork flooring is expensive and is used residentially as well as in hospitals and commercial buildings. One advantage of cork is its sustainability. The trees are not cut down; instead the bark is removed and completely regrows within nine years.
Hardwood
A classic and attractive alternative is hardwood flooring. Hardwood floors are common in homes but can also be used in commercial settings. To give a wood floor nonslip qualities for industrial purposes, the North Carolina Department of Labor recommends adding metallic particles or artificial abrasives in the varnish that coats the floor. Other precautions include wiping spills immediately and avoiding the use of area rugs.
Low-pile Carpet
Often used for porches and sunrooms, low-pile or indoor-outdoor carpet is another flooring surface with slip resistance. Typically manufactured from man-made fibers such as olefin, or natural fibers such as jute, this type of carpeting is often resistant to stains and ultraviolet light. Some indoor-outdoor carpets, especially those designed for damp areas, have a ''marine'' backing that makes them resist moisture.