What Is the Difference Between a Flush vs. a Semi-Flush Light Fixture?
Semi-flush and flush lighting fixtures are designed to provide room illumination using well-diffused soft area lighting. Unlike the more directed task and accent lighting fixtures that may sit on the floor, perch on a desk or table, or mount on a wall, semi-flush and flush lighting are ceiling-mounted to provide illumination to a larger, more generalized space. Semi-flush and flush fixtures are available in a wide variety of styles to complement a myriad of decor types, themes and colors.
Flush-Mounted Lighting.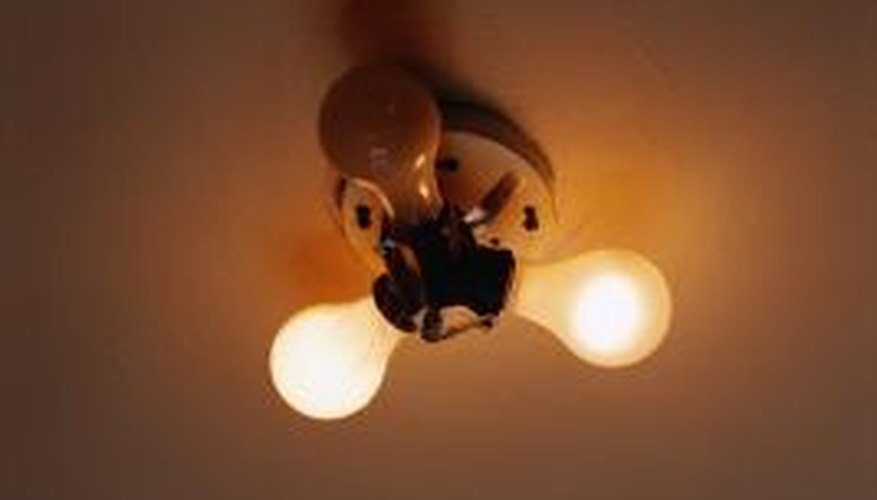 All ceiling-mounted lighting systems place the electrical box and component wires in a dedicated space above the ceiling surface of the room. Flush-mounted lighting then connects to the inset power source, and the decorative fixture is mounted flush with the ceiling so that no space may be seen between the fixture and the ceiling itself. Flush lighting is available in differing sizes, shapes and bulb number and wattage accomodations to meet the needs of various room sizes.
Semi-Flush Lighting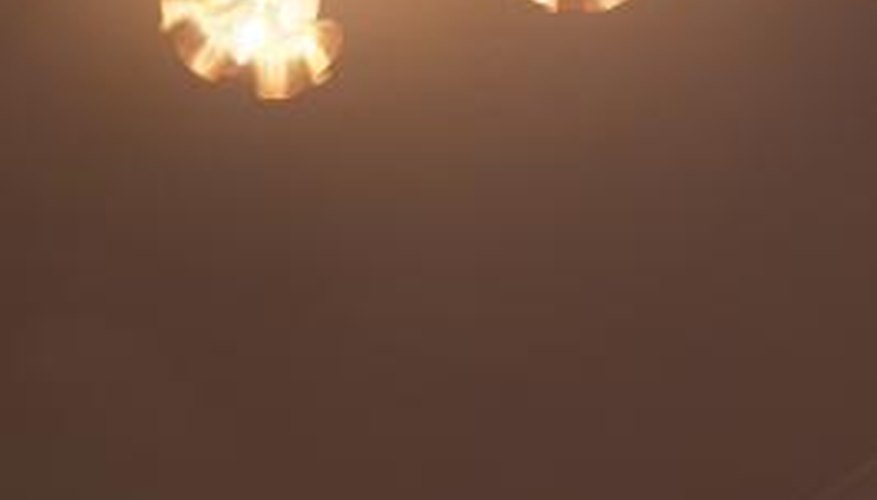 Semi-flush lights usually hang 4 to 8 inches below the surface of a ceiling. This lighting type provides a popular alternative for areas where ceilings may be too low for pendant or chandelier lighting that can restrict traffic flow for people walking beneath them. Unlike the longer hanging fixtures typically hung over a dining table or dramatically suspended from high-ceilinged rooms, semi-flush lighting fixtures provide a dramatic flair without impeding movement or necessitating elevated placement.
Placement
Traditionally, flush lighting fixtures were used in hallways and closets. Today's flush lighting may be found in bedrooms, kitchens, dining areas, bathrooms and more. Fluorescent bulbs used in flush mount fixtures provide an economical source of light to larger spaces. Semi-flush lighting may provide a chandelier-like look for tight spaces and in homes where ceiling height may negate the use of a lower hanging pendant. When placing any form of lighting, consideration should be given to accessibility for ease of bulb replacement.
Other Lighting Forms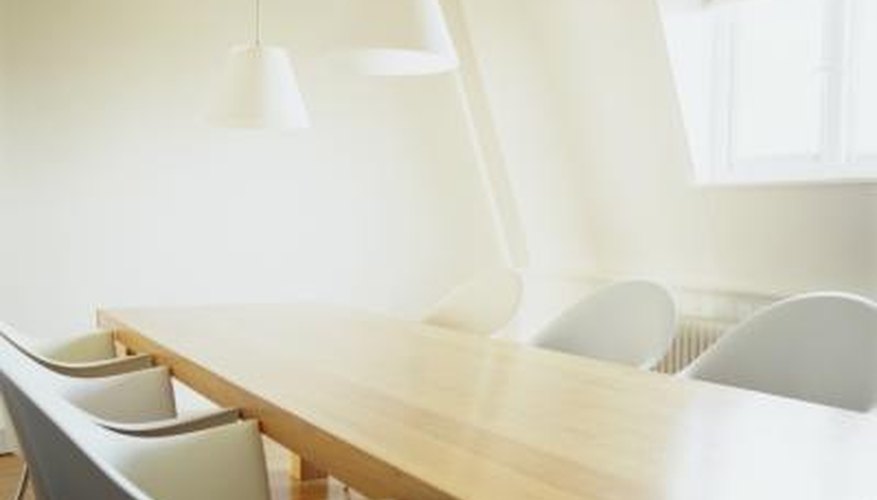 Flush and semi-flush lighting should not be confused with pendant, island or recessed lighting. Pendant lights hang from the ceiling farther than semi-flush fixtures but not as far as a chandelier. A single-source pendant light has an inverted shade directing light upward or a down-light shade for task lighting. Island lights are rod-mounted pendants with two or three light sources. Recessed or pot lighting is mounted into a space above the ceiling.