Stair Anatomy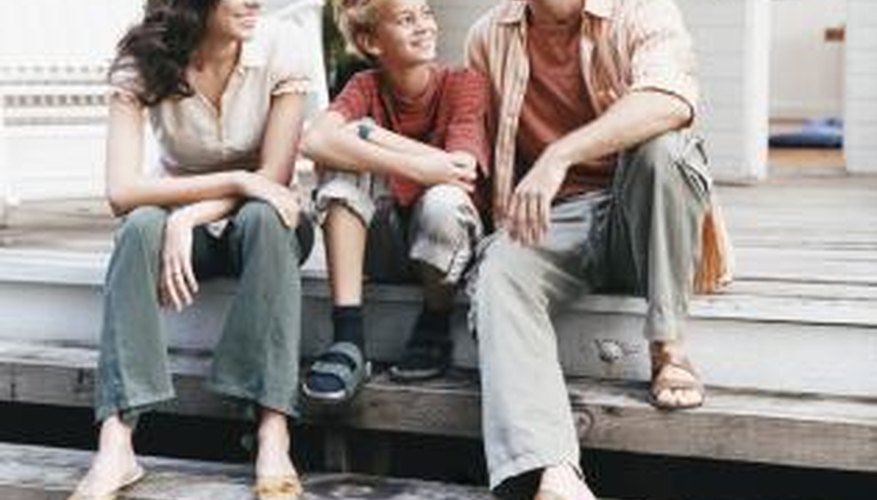 Because entry doors are usually elevated off ground level, unless you have a home built on a slab, you will have to plan for stairs to get up and down from your deck.
Stairways have three main parts: the stringers, treads and risers. The stringers are the zig-zag cut boards that support the risers and treads. Your deck stairs may have two or more sets of stringers depending on how wide the stairway is. The treads are the flat boards that you step on when climbing the stairs and the risers are the vertical backs of each step. The height of each step is determined by the height of the risers.
The Minimum Height
Many people think that the shorter the step height the easier the stairs are to climb. While this is true within a certain range, very short steps are actually more difficult to climb. Due to how people take steps and how they climb stairs, too short a step is as difficult to climb as a stair that is slightly too high. Many building ordinances don't address the minimum height of the stairs but some statutes prohibit stairs rises shorter than 4 inches
Maximum Height
The maximum height of a stair step is based on how steeply people can step and easily leverage themselves to the next step. Beyond about 10 inches, it becomes difficult for people of average height to draw themselves up to the higher stair or control their downward movement. Formerly, 10-inch step heights were the maximum allowed by many building ordinances. This height has changed over time and the maximum recommended stair height as of 2011 is only 8 inches in most areas but as little as 7 inches in others. Always check your local ordinances before building your deck.
Uniformity
A frequently overlooked factor by do-it-yourself deck builders is that the each step should be the same height. When climbing stairs, people instinctively assume that each step will be be the same height, enabling them to climb more swiftly and securely. Some regulations restrict variation in step height to 3/4 of an inch while other local ordinances may only allow variation of the bottom step. While variation in step height can cause you to trip going up stairs, variation going down, especially an unexpectedly steeper stair, can cause a tumble all the way down the stairs.