White Vinegar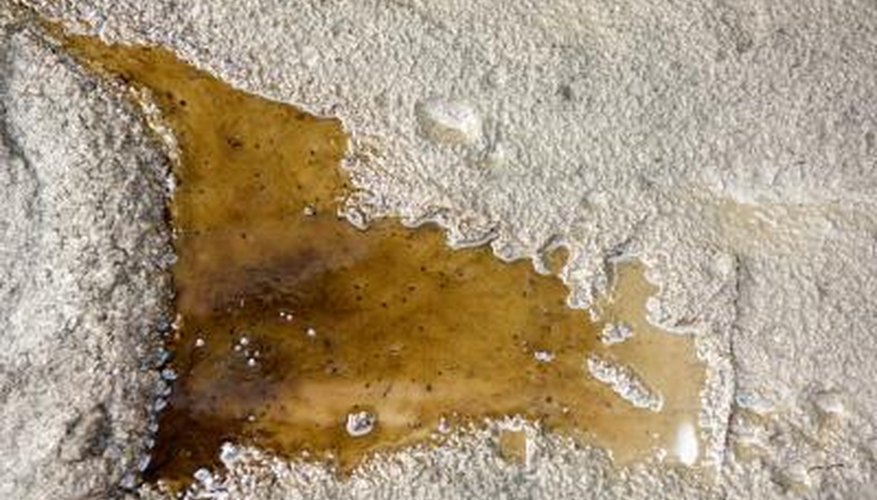 However, these products tend to run a bit on the expensive side and contain a high amount of dangerous chemicals. Instead of filling your home with unnecessary toxins, use nontoxic, inexpensive household items to create a natural degreaser recipe.
This pungent-smelling liquid is a versatile item that can replace various toxic cleaning products. Not only will white vinegar cut through grease but it will also remove tough odors, kill unwanted weeds and works well as an all-purpose cleaner. Vinegar does not require diluting, and you can use it at full strength to cut through greasy surfaces. Simply dampen a sponge in undiluted white vinegar and scrub the surface clean. Wipe lingering residue off the surface with damp paper towels.
Ammonia
Ammonia is a common ingredient in various commercial cleaners and for good reason. Ammonia is a cheap and effective homemade grease dissolver that leaves surfaces sparkling clean. To remove grease, use 1 tablespoon of ammonia mixed with 1 gallon of water. The fumes ammonia produces will cause several side effects, including headaches and nausea. To prevent these side effects as well as other health complications only use ammonia in a well-ventilated area. Always rinse the ammonia solution off the surface when finished and never mix ammonia with bleach.
Lemon Juice
Citrus juice and oils -- such as lemons -- are a common sight in commercial cleaning products. The naturally acidic liquid helps dissolve grease and grime while the pleasant citrus aroma fills the air with a fresh scent. Lemon juice is available presqueezed in the produce section of grocery stores. Alternatively, extract the juice from fresh lemons yourself by manually squeezing the fruit. Scrub the greasy surface with a solution of equal parts water and juice. Once you have removed the grease, wipe the residue off the surface with damp paper towels.
Baking Soda
Baking soda has many uses inside and outside the home. Not only will the white powder remove unwanted odors but baking soda also helps kill fungus such as mildew. In addition, the naturally abrasive substance will gently scrub surfaces without scratching or damaging the item. To use baking soda as a degreaser, dampen a sponge in lukewarm water and cover one side with baking soda. Use the baking soda-covered side of the sponge to scrub the grease off the surface. Remove the gritty residue left behind from the baking soda by wiping the surface with damp paper towels.