Density of Plywood
Plywood, a common material used in construction, is composed of thin sheets of wood veneers that are glued together. Plywood is preferred by construction workers because unlike some plain wood variants, plywood is generally resistant to shrinkage, cracking and warping and is far stronger than plain wood. Since plywood is made up of several sheets of wood veneer that sometimes come from different woods, its density and weight varies. Aside from the wood veneers used, the process of how it was glued together also helps determine its density.
Understanding Plywood Density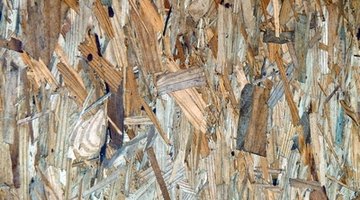 Generally, plywood has a higher density than its common wood counterpart. For example, a plywood made of poplar has a density of around 520 kilograms per cubic meter, while a poplar lumber has a density of around 450 kilograms per cubic meter.
Most plywood sheets also come with different species of wood veneers and these veneers form the core and the face of the plywood. Core veneers are different from the face veneers and the density of a plywood sheet is usually calculated based on the species of its core veneers. Plywood face veneers are installed to give the sheet a more aesthetically appealing look and they are usually thinner than core veneers.
Common Core Species and their Density
In the US, commercial plywood cores usually come from four species of wood: hardwood, pine, poplar and birch. The density of plywood heavily relies on the core used, so it also means different cores have different densities. Plywood made with a birch core has a density of about 650 to 700 kilograms per cubic meter, while a poplar core has a density that ranges around 500 to 530 kilograms per cubic meter. A hardwood core has a density that ranges from 580 to 620 kilograms per cubic meter, while a pine core has a density of about 560 to 610 kilograms per cubic meter.
Types of Plywood with Different Cores
Plywood sheets are sometimes labeled based on their special cores and density. Some technical terms used in labeling plywood sheets are "medium density fiber core hardwood plywood," "medium and high density overlay plywood" (MDO and HDO), and "high density plywood" (HDP). MDF plywood uses a core that is composed of fine wood dust mixed with glue or binder and then heat pressed to form panels. Its density is about 769 kilograms per cubic meter.
MDO and HDO plywood uses two core materials: pressed fiber and laminated fir veneer. It's designed to weigh less than an MDF, but it is more stable than normal plywood. Just like the other cores, its density is based on how it was manufactured and the core species used.
HDP commonly uses maple or birch as its core materials and they are made with more veneers when compared to HDO plywood sheets. HDP is commonly used in making basic furniture like drawers because they are stronger and more stable than other plywood types.
Other Plywood Properties
There are some imported plywood sheets that combine several cores and these types also have different densities depending on their combination and the way they were manufactured. The grade of the plywood also plays a part in its density. Plywood grade ranges from X -- meaning it has knots, holes and cracks visible on the sheet, to A -- where the whole sheet is almost perfect, including its veneer faces. Moisture content also plays a part in the density of a plywood sheet.
References
Writer Bio
Steve Johnson is an avid and passionate writer with more than five years of experience. He's written for several industries, including health, dating and Internet marketing, as well as for various websites. He holds a bachelor's degree from the University of Texas.
Photo Credits
More Articles