Emulsifier vs. Juicer
According to the U.S. Department of Agriculture, adults need between 2 1/2 to 6 1/2 cups of vegetables and fruit daily. Regularly enjoying some personalized homemade juice or emulsification improves your intake of the various vitamins and nutrients that these two food groups provide. The key difference between a juicer and an emulsifier is that the emulsifier leaves the fiber in the finished product, whereas a juicer strains out the pulp.
Juicers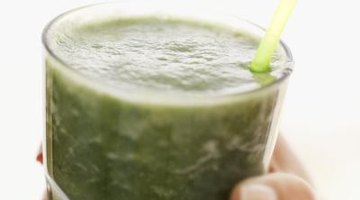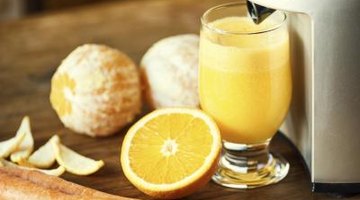 All juicers extract liquid from pulp either by using centrifugal force, mastication or cold pressing. The centrifugal models are appropriate for vegetables and fruits, but their performance may disappoint for wheatgrass or greens like spinach. A mastication juicer, by comparison, handles the greens and wheatgrass easily. Cold press juicers work slowly, avoiding the oxidation that comes at faster speeds. This means healthful enzymes remain in the juice at higher levels, which health-conscious consumers appreciate
Emulsifier Systems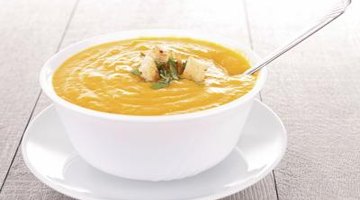 Emulsifier systems work very similarly to blenders. Unlike juicers, emulsifiers do not separate the pulp and liquid. Instead, they use centrifugal motion that, with a little extra mixing time, actually heats up the food. Machines of this nature average about eight speed settings so you can determine the temperature of the finished product. It takes a little practice, but a freshly emulsified soup has rich, garden-like flavor.
If you want to drain off the juice, it's an extra step in an emulsifier. Nonetheless, you can keep the remaining pulp and add it to your compost pile for fertilizing the garden. This is true with juicers too, and it's a fantastic way to recycle.
Features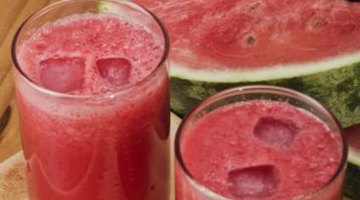 Commercial manufacturers make juicers and emulsifiers that either have stainless steel or plastic components. Stainless offers longevity and ease of cleaning. Plastic models are usually less expensive. Check to see if your machine has a variable pulp control, allowing textural management. Another optional feature is a reverse switch that helps release the greatest amount of juice. Finally, determine if you want a specialized machine or one that does all-purpose juicing and emulsifying. Many multi-function machines have butter and sorbet settings, giving you even more choices for your menu planning.
Benefits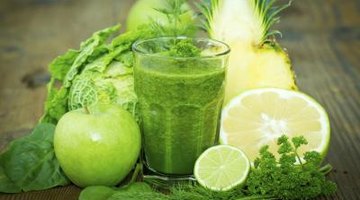 Juicers and emulsifying machines give households the opportunity to have fresh, healthy beverages any time. People use juicing as a way of supporting a diet to reduce cravings between meals, as well as a means of getting enough vitamins and minerals daily.
Fresh vegetable and fruit juices without the fiber provide people with irritable stomachs something easier to digest. On the other hand, consuming emulsified products gives the body fiber that keeps bowels regular. So the choice between the two machines rests heavily on what your body needs most
Considerations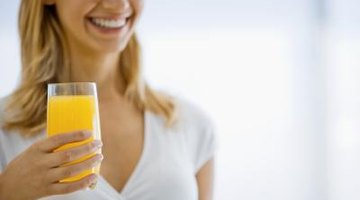 While many commercials tout the benefits of juicing, the Mayo Clinic has not found conclusive evidence that drinking your fruits and vegetables offers any greater benefit than eating them fresh. Fiber-free juice doesn't give the digestive track the necessary fiber for healthy digestion. Additionally, home juiced or emulsified beverages may adversely impact individuals with risks for foodborne illness due to potential contamination.
While making 100 percent juice at home could save money, the cost of fresh produce – particularly organic produce – accumulates rapidly. So, either system may not be the best choice for homes on a tight budget.
References
Resources
Writer Bio
Patricia Telesco has been a writer since 1992. She has produced more than 60 books with publishers that include HarperCollins and Simon & Schuster. Her articles have appeared in "Woman's World" and "National Geographic Today." Telesco holds a Bachelor of Arts in English from the University of Buffalo.
Photo Credits
Stockbyte/Stockbyte/Getty Images
Flufi/iStock/Getty Images
mathieu boivin/iStock/Getty Images
Edsel Querini/iStock/Getty Images
pilipphoto/iStock/Getty Images
Jupiterimages/Pixland/Getty Images
More Articles