Walk-in Bathtub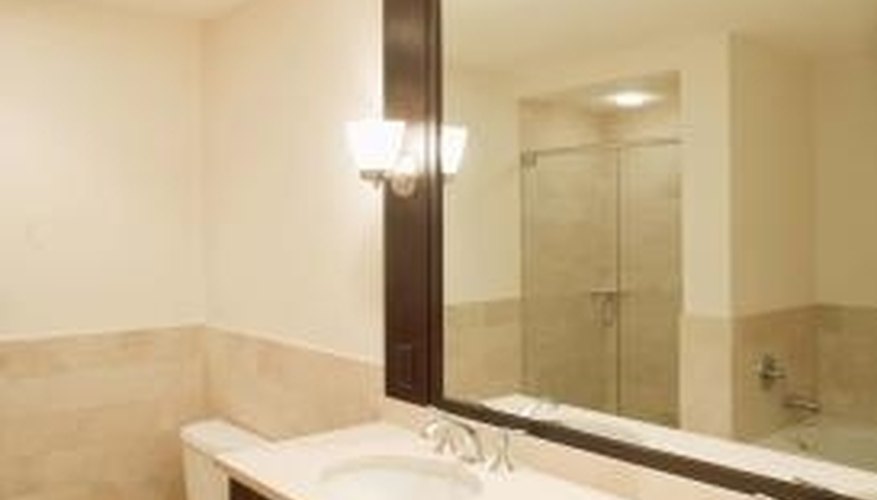 The bath represents an area of particular concern for older people. Bathroom accessibility and safety concerns must be addressed in homes with senior family members. Slick surfaces, low fixtures and narrow spaces can make daily hygiene a dangerous and frustrating experience. Installing specially designed products can increase a senior's independence and reduce the need for outside assistance.
Getting in and out of bathtubs can present problems for young and old people alike. Even elevated tubs with tiled steps pose a hazard when the surrounding surfaces get wet. The ideal solution comes in the form of a bathtub with a door. The door allows for easy entry and eliminates the need to step over or somehow negotiate the tub edge. Most models also feature built-in seating to reduce unnecessary bending and stooping.
Handheld Shower Head
Showers provide an option for seniors without severe mobility problems. However, arthritis and other joint conditions may restrict upper body movements, making a simple shower a strenuous task. Handheld shower heads reduce overhead arm movement. Long hoses allow the user to easily target awkward angles.
Tub Seat
Not everyone can afford to purchase a walk-in tub. A cost-effective option is the portable tub seat. Portable tub seats convert standard bathtubs into a comfortable bathing environment. Choose from a variety of adjustable seat designs to fit any size person and tub. Some models feature a transfer bench, making for an easy transition from the outside of the tub to the inside.
Wide Doorways
For older people confined to wheelchairs and walkers, a bathroom design modification may be in order. For optimum clearance, hang doors so they open to the outside of the room or install pocket doors. To allow for maximum accessibility, doorways should be at least 32 inches, wide according to the Americans With Disabilities Act (ADA) guidelines.
Grab Bars
Muscle weakness and loss of balance contribute to accidents among the elderly. Adding grab bars in bathrooms will help prevent serious falls. Purchase high-quality, commercial-grade stainless grab bars. Installation by a professional will ensure the bars secure firmly to the wall. Place grab bars around bathtubs, alongside toilets and any spot extra support may be required. Install grab bars horizontally for optimum stability and safety. Bars installed diagonally limit a person's ability to raise and lower out of a seated position.
Raised Toilet Seat
Raised toilet seats reduce the amount of muscle strength required to raise and lower the body when using the toilet. Relatively inexpensive, raised toilet seats are made from plastic and metal parts and come in various designs for toilets of any shape. Standard seat heights include 2, 3, 3.5 and 4 inches. The raised toilet seat must attach securely to provide a stable seating surface.