Kitchen-Themed Art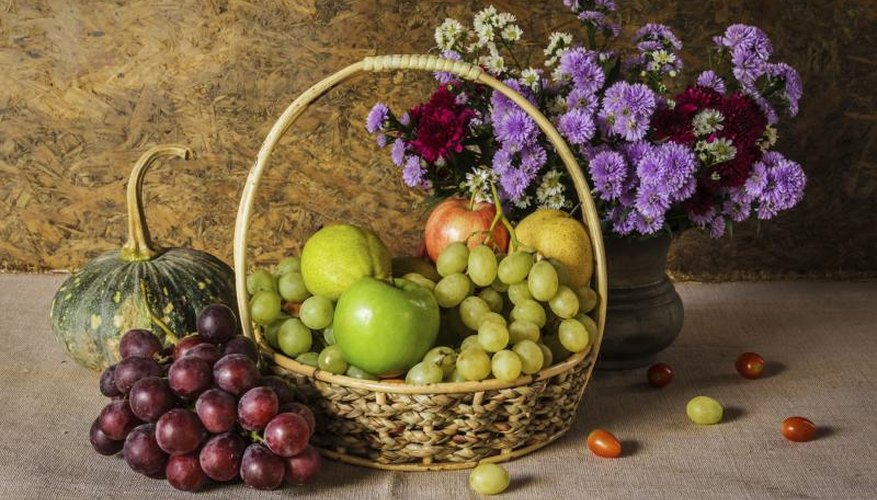 Framed posters and memorabilia, ceramic tiles and sealed wooden plaques are durable in this environment.
Food and food-related subjects naturally fit as kitchen wall art. Display a still life in the style of the old masters, a modern illustration of herbs and spices, or a charming kitchen-garden scene. People-related subjects might include families at the table or working together to prepare meals. Food sources such as chickens and eggs or cows in the pasture also carry out the kitchen theme.
Anything-Goes Kitchen Art
Landscapes, city scenes, pictures of pets or children, abstracts and pop-art posters may enliven your kitchen. Just keep the colors and imagery uplifting and cheerful so your kitchen retains a comforting, home-like feeling.
DIY Kitchen Art
You can frame and display anything, such as pretty fabric or scrapbook paper, calendar pages or favorite take-out menus. Or spray paint old kitchen utensils and display them as a wall collage. Write favorite quotes or recipes on tea towels, using fabric markers, and frame them. Mount twine like a clothesline on the wall and hang the towels with clothespins for a changeable display.