Foam-backed Lining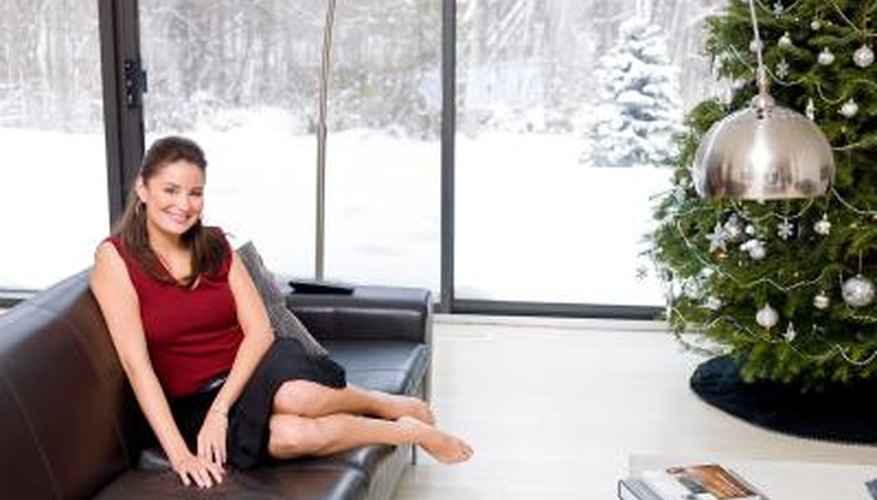 The weight and type of lining affects the light-blocking and heat-transfer inhibiting properties of the drapery. If the lining is fabric treated with one of two specific coatings, or is a combed-back fabric, it is considered a thermal lining.
An acrylic foam is sprayed to one side of light- to medium-weight cotton or cotton blend fabric to produce foam-backed lining. The resulting lining is usually not dry-cleanable, can be difficult to sew and has a tendency to become brittle after prolonged sun exposure. It is a lower cost option that offers medium insulation and does not black out all light.
Blackout Lining
Two or three layers of acrylic or latex are sprayed onto one side of a medium-weight cotton or cotton blend fabric to produce blackout lining. Advances in technology have produced a very soft suede-like finished fabric that drapes well and is washable. No light will pass through this lining, so it has the advantage of being blackout as well as highly insulating.
Flannel-backed Lining
The back of a woven cotton fabric is combed to create a flannel backing. Usually 100 percent cotton fabric is used; therefore, shrinkage may be a problem, but the resulting lining is soft, drapes well and has a medium insulating value. Light will pass through this lining.
Combining Linings
To create very energy-conserving window coverings, linings are applied in layers. Blackout lining placed between flannel-backed lining and the decorator fabric creates a highly insulating drapery that also provides total blackout.