Matching Comforter & Curtains
Decorating a bedroom can be challenging when trying to match bed coverings and curtains. A comforter and curtains should work together to create an overall uniform design and feel. Keep a few simple decorating ideas in mind -- effective decorating takes more than just matching up the colors in a room.
Style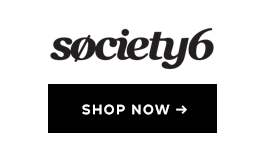 The style of the room is one of the things you need to consider when shopping. The decorating style of the comforter and curtains need to be the same. For example, do not choose a modern looking comforter when you have a country-style bedroom. Start by assessing your bedroom furniture. Think about what will match it. Then purchase curtains and a comforter that will complement each other.
Color
Color is an important part of matching the comforter and curtains in a bedroom. However, you do not want the colors to overwhelm your bedroom. If the comforter you want has a variety of colors, choose only one of those colors to coordinate with the curtains. Collect some paint chips of the colors in the comforter, lay them on the bed and choose the paint chip color you like best. Take the paint chip to the store with you when shopping for curtains instead of trying to guess at colors.
Patterns
Patterns are important to keep in mind. Some fabric patterns shouldn't be combined, such as stripes and plaids. If either your comforter or curtains has a bold pattern it's best to purchase solid or tone on tone fabrics. Tone on tone fabrics have a simple design, but there is no change in color. Often it is the weave of the fabric that makes the design on a tone on tone pattern, such as stripes or woven flowers. If you want to use stripes and floral, choose a small floral pattern.
Fabric
Choosing the type of fabric is also important when you want your curtains and comforter to match. For example, do not use long velvet draperies with a quilt-type comforter. When using a quilt or a quilt patterned comforter, choose cotton fabrics or even lace. Velvet curtains would match better with a satin type comforter, as they are more elegant fabrics than country-style cotton.