Straight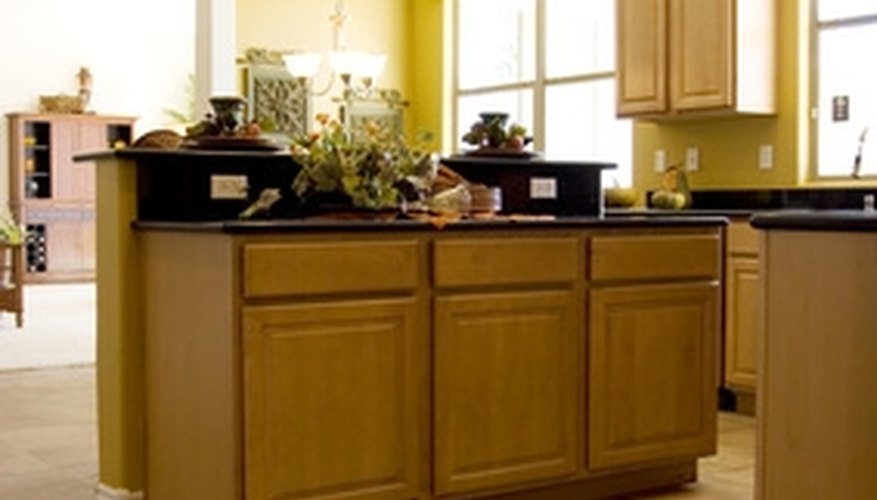 The construction process used to create this countertop type (known as post-forming) allows manufacturers to offer a number of different edge styles, as the laminate is quite malleable. Some of the most popular types of post-form countertop edges include straight, waterfall, beveled, bullnose, double wrap and no-drip.
Perhaps the most common variety of post-form countertop edges is the straight or self edge. According to countertop.com, these edges are only covered with a very thin trip of the laminate material (at the very top of the edges), which then stretches back and covers the countertop surface. Essentially front edges are left exposed, so you can see the particleboard substrate. While this may not sound like it has a pleasing appearance, the substrate typically features a brown line (core material) running horizontally across it, which makes a nice countertop edge accent.
No-Drip
According to totally-free-woodworking-plans.com, no-drip or marine edges are another popular choice for post-form countertops. No-drip edges can refer to a number of different styles of edging grooves that manufacturers, contractors or do-it-yourselfers can carve into countertops with a router. These grooves are functional as well as aesthetically pleasing, as they can trap liquids and prevent spills from reaching the floor.
Waterfall
Waterfall countertop edges are characterized by their rounded top edges. According to countertop.com, the laminate covering flows over the edge---like a waterfall---and covers its front surface. However, the material does not completely wrap around the edge, so the bottom side of a waterfall countertop overhang will expose the unfinished substrate.
Bullnose
Similar to waterfall edges, bullnose edges are rounded. However, according to countertop.com, the laminate covering on these edges wraps all the way under the countertop, so no particleboard substrate, which some may find unsightly, is exposed.
Double Wrap
The double wrap or double roundover countertop edge is a variation on the bullnose edge. However, instead of featuring a perfectly rounded front edge, the double wrap design makes use of subtle straight angles, which are sanded down or softened. This gives the edge both angular and rounded qualities.
Beveled
Another common choice for post-form countertop edges is the beveled edge. This design features a straight front edge, which slopes down from the flat countertop surface, usually at 45-degree angle. While this slope can make up the entire front edge, in some instances it is "framed" by a vertical section, which it meets at another 45-degree angle at the bottom of the edge surface.