Frames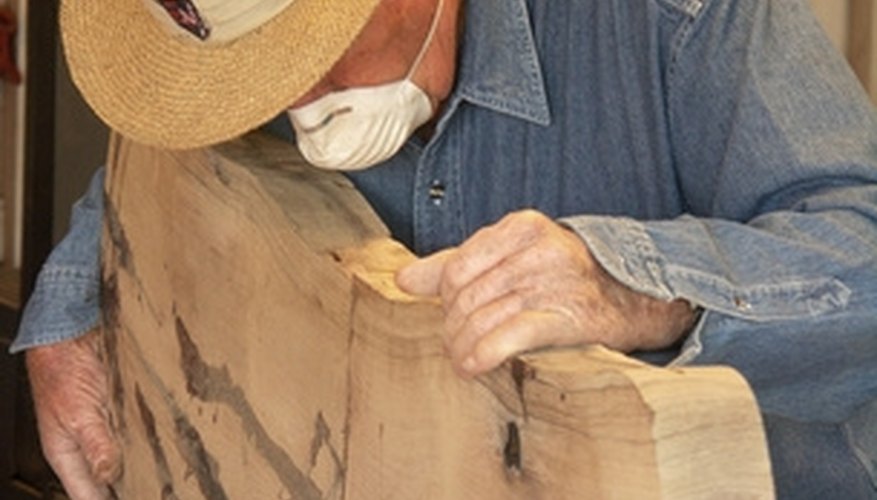 The key to getting good at woodworking is to find simple projects you can do on your own, and then begin to branch out to more complicated projects over time. Always make sure you have the right tools to do the job, and wear safety goggles to protect against flying wood pieces.
A good place to start with wood projects is making your own poster frames. You can use wood molding to make your frames, and you can start out simple and move up to more complicated projects. One of the convenient aspects of making frames is that you can create complicated-looking frames by using decorative molding. The work has already been done for you. To start out take a poster and measure the sides. You can use a power miter saw to cut angles in your molding pieces, and then assemble them with glue and an angle stapler. The process is simple and the results can be satisfying.
Molding
A simple but gratifying home remodeling wood project is to put molding around your ceiling, doorways and windows. Practice cutting with a power miter saw on pieces of molding before you start cutting for your project. You can use fine-grade sandpaper to remove the rough edges after the cut, and you can use wood filler in the nail holes on natural-colored wood trim.
Birdhouses
Birdhouses can be good starting projects because of the variety of birdhouse plans available. You can buy a book of birdhouse plans at any local home improvement or bookstore. Once you have mastered the art of building birdhouses, you can expand to building dollhouses as gifts for family members.
Letter Holder
You can build your own letter holder that has not only compartments for your bills and mail but it also hooks for your keys. You can make it with as many compartments as you want, and you can design it to be horizontal or vertical in orientation. You can also stain or paint it to match the decor of the room you are putting it in.