Broom, Vacuum and Dusting Tools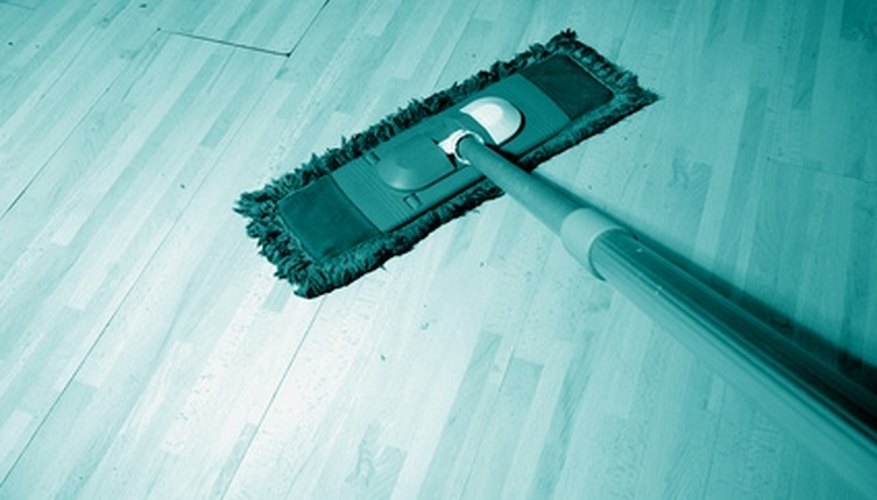 Keeping your house clean and sanitary will protect your family's health and prevent many illnesses. Ensuring the house is organized and free of clutter results in a more pleasant place to live. Housecleaning products are sometimes expensive, but many homemade remedies will clean your house as effectively as commercial products.
Use the bristles of a broom to knock down cobwebs along the ceiling and to clean the baseboards. Alternately, use a dusting tool or vacuum attachment with an extendable handle for this type of job.
Mops and Vacuum
Use a good quality vacuum to remove dust and dirt particles from your carpeting to reduce wear and tear and to help it to look attractive longer. Vacuum once a week or more often if you have small children or pets. Purchase a dust mop to use on your hardwood and vinyl floors a couple of times a week to remove soil and dirt. Wash your floors with a mop and a cleaning product recommended by the manufacturer, or use equal parts of vinegar and water.
All-purpose Cleaners and Disinfectants
Use an all-purpose cleaner to remove soil and food residue from your countertops, appliances and the top of your stove. Use a disinfectant cleaner in areas where you prepare food to kill any harmful bacteria. Regular household bleach is a disinfectant. Mix it with water according to the directions on the bleach container for an effective substitute for a disinfecting cleaner. It is also useful to clean your doorknobs, faucets and other surfaces you touch frequently with your hands.
Mirror, Toliet Bowl and Bath Cleaners
A bit of baking soda on a wet sponge effectively scrubs the soap residue from your bathroom surfaces, or use a commercial cleaning product formulated for bathroom surfaces; it also works well as a deodorizer. Bleach is effective in cleaning your toilets, or you can use a toilet bowl cleaner. If you use any products containing bleach or ammonia, do not use them at the same time because this can cause toxic fumes. Use glass cleaner on your mirrors and window surfaces to keep them sparkling and shiny.
Cleaning Cloths
Sponges and soft cleaning cloths are effective in cleaning most surfaces in your home. They are washable, better for the environment and more economical than paper towels.
Dish Detergents
Liquid dishwashing detergent is useful in washing your fragile dishes or expensive cookware, but it is not a substitute for an automatic dishwasher detergent.