Ladder Selection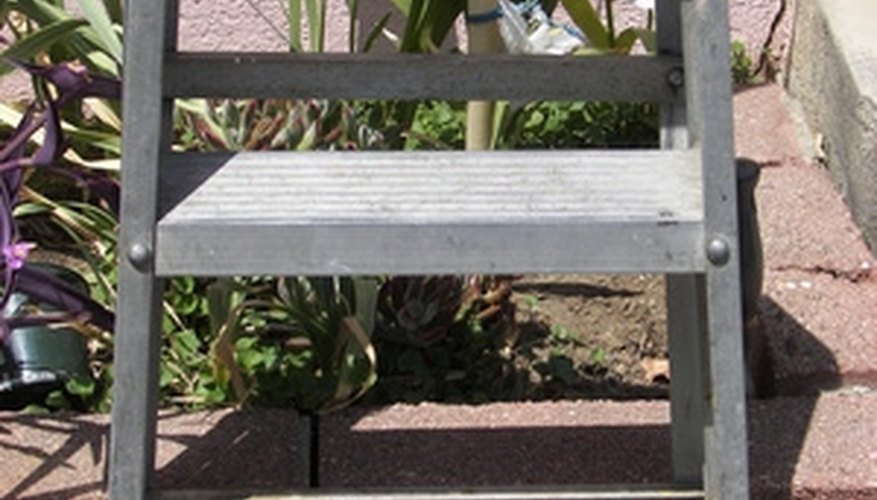 OSHA regulates ladders in its construction industry standards and general industry standards and the American National Standards Institute has developed various industry standards for ladders. Anyone using ladders should use a ladder inspection checklist to ensure ladder safety.
Check that the type of ladder being used is the right kind for the job. A stepladder should not be opened up vertically and leaned against a building to reach heights higher than the ladder top. A single-user trestle ladder should not have two people climbing on it at the same time. Use only ladders that reach the height necessary to perform the work and are made of the right material, and use the ladder in the manner for which it was designed.
Inspect the Ladder
Inspect the ladder for any damage or defect that would prevent safe setup and use. Check all joints, locks, base treads, step treads and supporting parts to ensure they are in good condition for safe operation. Ensure the ladder is clean and clear of mud, oil and grease that pose slip hazards to users and may conduct electricity under certain conditions. Look at the ladder base when it is set up to ensure it is stable and sturdy.
Maximum Working Load
Check what maximum working load the ladder can support. This information is found on the duty rating label on the ladder and will indicate light-duty, medium-duty, heavy-duty, extra-heavy-duty or special-duty and the corresponding height limits and weight limits for what the ladder can support, which includes a worker and any tools or equipment. Light- and medium-duty ladders are suitable for light residential use, and ladders rated heavy-duty and above are for use in construction.
Work Area
Inspect the work area where the ladder will be set up and used. Look at any overhead power lines, overhead obstructions such as hanging lights, shelves and racks, clutter and traffic patterns in and around the ladder setup area and the surface upon which the ladder will be set up. Remove all trip and slip hazards in the area around the ladder. If the ladder must be used in areas with high traffic, barricade a large enough area around the ladder to prevent clashes with the ladder that would knock someone off the ladder or make the ladder unstable. Lock any doors directly in the path of the ladder to prevent knockover accidents.
Training
Check to ensure workers using ladders have received training on the nature of fall hazards, correct ladder setup, maintenance and disassembly of ladders, proper use of ladders, maximum ladder load capacities and OSHA ladder regulations.