Calculating Coverage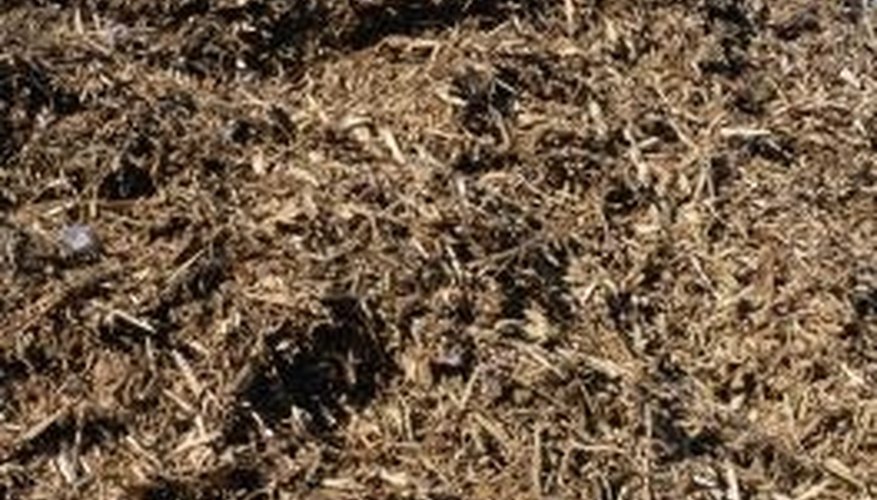 Shredded mulch is often used aesthetically to enhance the areas around curbs and sidewalks and on hillsides because it helps to prevent erosion and helps retain moisture. Wood mulch fades and breaks down and needs to be reapplied after a few years. Fine shredded mulch needs to be replaced sooner than coarse shredded mulch.
A general rule of thumb to follow when calculating how much shredded mulch you will need is to figure that one cubic yard of shredded mulch will cover 150 square feet when applied 1 1/2 inches deep. Allow for less mulch if it is single shredded and more mulch if it is triple shredded. Your vendor can help you determine quantity depending on whether you choose single shredded, double shredded or triple shredded mulch and the type of mulch they handle.
Color
The color of shredded hardwood mulch ranges from dark to light depending on the type of hardwood tree the log comes from and even though the overall look is two-tone, this type of mulch offers a uniform look when applied. The mulch can be dyed different colors. All wood mulch will fade but natural mulch will fade within one year and dyed mulch can hold its color for up to three years before it will need to be replaced. Other than decomposition, fading is the leading reason wood mulch is replaced.
Shred Type
Single shredded mulch has the longest strands of mulch, with pieces as long 10 inches. Double shredded mulch ranges in size from 4 to 6 inches in length. Triple shredded mulch is the shortest and most compact ranging in size from 1 to 3 inches. The finer the shred, the better the mulch locks together to hold it in place after it is applied.
Cost
Single shredded mulch is only shredded once so it is the cheapest type of shredded mulch. The more times the bark is run through the shredder, the more expensive it will be. A natural color mulch is less expensive than dyed mulch because it doesn't go through a dyeing process.
Weed Control
Shredded hardwood mulch can be used as an effective form of weed control if it is applied in layers that are at least 1 1/2 inches deep. The finer shreds of mulch are better at preventing weed growth because less sun can penetrate the locked-together fibers in the layer of mulch. A coarse type of mulch has more open spaces between the individual pieces of mulch where the sun can shine through and can generate weed growth.
Erosion Control
All types of shredded mulch can be used on slopes and hillsides to help prevent erosion. Shredded mulch settles into the ground and compacts well so it doesn't blow or wash away after it is applied. Double or triple shredded mulch is often used as the top layer if a more finished look is preferred.