Federal Grants for Residential Oil Boiler Replacement
Energy efficient homes relieve the stress of fluctuating energy costs. Creating an energy efficient home often involves replacing an old oil burning furnace or boiler. The federal government encourages homeowners to make their homes as energy efficient as possible. To this end, the federal government has implemented programs to ease some of the financial burden associated with oil boiler replacement. These programs include tax credits, rebates and financing.
Tax Credits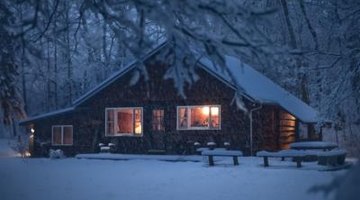 The federal government offers a tax credit of up to $1,500 or 30 percent of the cost of the new furnace if it is a fuel efficient model. This tax credit can only be used on existing primary residences. Claim this tax credit by filing IRS Tax Form 5695 when filing your taxes. Save your purchase receipts. The manufacturer of the new boiler needs to provide a statement that indicates the new product is fuel efficient. This tax credit is not only for upgrading oil furnaces. It can be used on purchases of energy efficient air cooling systems, insulation, roofing and exterior window replacement.
Rebates for Energy Star Appliances
The Environmental Protection Agency (EPA) and the U.S. Department of Energy created this program to encourage homeowners to become more energy efficient. The federal government has appropriated money for each state specifically to fund an Appliance Rebate Program. The program will be in effect until the money runs out. The state dictates who is eligible for the rebate. The rebate amounts for purchasing an energy efficient Energy Star furnace range from $50 to $500.
Programs to Refinance Energy Efficient Homes
The federal government also provides help with obtaining financing for remodels. Financing programs are available to help homeowners remodel their homes to become more energy efficient. This type of financing can be obtained through government insured loan programs. To qualify for one of these loans, homeowners usually need to obtain a Home Energy Rating (HER) by a certified rater. This rating will recommend energy saving options that may include an oil boiler replacement. Details about this type of financing can vary by state.