What Are the Advantages of Imron Paint?
Imron paint is a high-quality polyurethane paint manufactured by Dupont. It is used as an industrial paint for trucks, boats, airplanes, and other commercial vehicles. The different types of Imron can be applied with a brush, a roller, or as a spray. The top-of-the-line paint has proven itself to be of a consistent high quality and an Imron clear-coat product is also available for extra protection against the elements.
Durability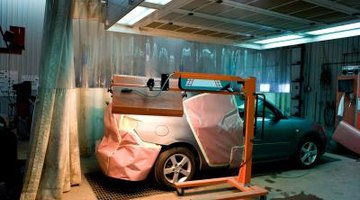 The number-one advantage of using an Imron paint product is its amazing durability. It is fade-resistant and stands up to the most rugged of use. The paint is available in many different grades for a variety of applications. For example, Imron 6000 is the top-of-the-line paint offered and is well known for being weather and graffiti-resistant. Other grades available are the Imron 5000, Imron 2000, and Imron 5.0 VOC.
Adding the Imron Clearcoat aids in resisting yellowing and provides extra protection against tar, graffiti, and adverse environmental conditions.
Maintenance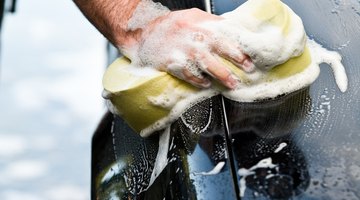 Care of an Imron-painted surface is relatively easy requiring a simple soap and water cleaning. Its high gloss and brilliant color applications make it unnecessary to wax most of the Imron finishes.
Dupont provides touch-up paint if necessary for small repairs.
Color Selection
Although gray is the color of choice for airlines and yellow for construction vehicles, Imron paint is available in almost every color. Dupont provides its customers with an online library of over 7,000 paint colors. In the aviation color selections, there is a ChromaLusion paint listed that actually changes colors
Summary
Imron's paints are used on a wide range of products and vehicles, and are especially known to be highly durable in marine and aviation paint applications.
Although Imron paint can be more expensive than similar products, the above advantages make it a superior product and well worth the extra cost. It is a high-quality paint that will not have to be re-applied for years to come.