Background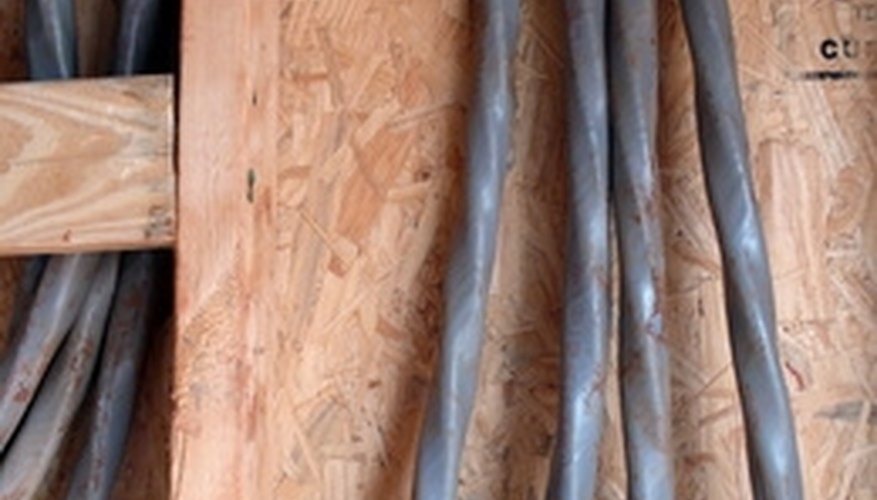 The plastic insulated wire is sometimes called non-metallic sheath wire. Romex is traditionally used for indoor residential wiring. Professionals strongly advise against outdoor use of Romex, but when certain environmental conditions are met, the wire can be used in an outdoor setting.
In 1922 the now dissolved Rome Wire Company developed non-metallic building wire called Romex. In 2001, Romex was acquired by the Southwire company. Some retailers attempt to categorize all non-metallic wires as Romex. Southwire manufactures the only true Romex wire. There are two Romex wire types: SIMpull type NM-B and SIMpull type NMD90. Both serve indoor and outdoor purposes.
Cable Construction
There are uncoated copper conductors inside Romex wires. Conductors in the Romex SIMpull type NM-B wire are surrounded by polyvinyl chloride and covered with clear nylon. SIMpull was developed by Southwire to facilitate stripping, make the wire cables tear-resistant and reduce burn-through. Durable construction makes Romex wire a primary selection of do-it-yourself outdoor home improvement projects.
Applications
Romex wire cables are used in most modern home construction projects. Romex SIMpull type NM-B and Romex SIMpull type NMD90 wire cables can tolerate temperatures up to 194 degrees Fahrenheit. Both wire cables are used for electrical work in exposed or concealed dry areas. Romex SIMpull type NMD90 wire cables can also be used in damp, concealed areas. NMD90 wire cables are primarily selected for outdoor projects.
Outdoor Projects
Romex wire cables are used as an inexpensive option for detached garage conduits, outdoor lighting and water fixtures. The wire is placed in PVC pipe for additional durability and buried not more than a few inches from the ground surface. The wire is run along building borders and clipped into place to prevent slippage and to reduce exposure to the elements. Wire placement depends on project requirements.
Caution
Energy professionals advise customers against outdoor use of Romex wire. The plastic insulation around the wire falls off in a year or two after exposure to the elements. A good electrical connection may be difficult to obtain. Remember that residential wiring must be inspected and conform to the National Electrical Code before use.