How to Magnetize a Screwdriver
How to Magnetize a Screwdriver. Ever tried to insert a screw into a recessed hole? How about working up above your head installing a light fixture on the ceiling?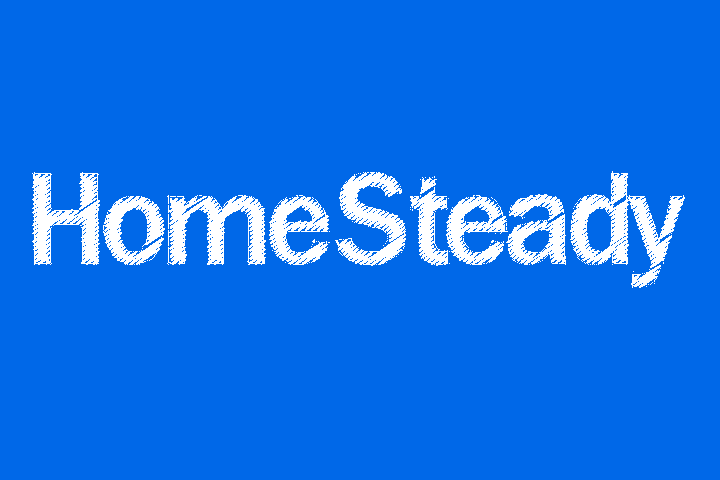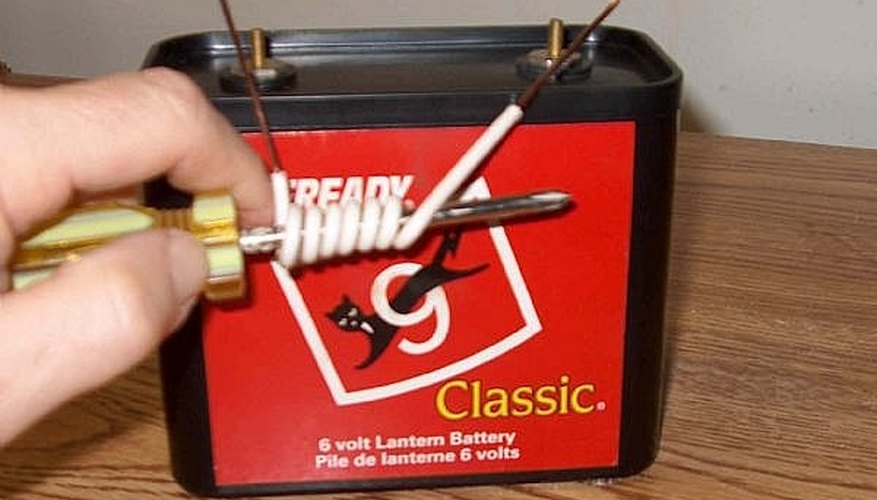 Things You Will Need
Steel-shafted Phillips, square head or Torx screwdriver
Insulated copper wire (about 12" of 16 to 24 gauge wire)
Wire strippers
Large dry cell battery (6 volt)
Gloves
Safety glasses
Household magnet
In both of these cases and others where you're reaching out to drive a screw, life would be a lot less aggravating if the screw would just stick to the end of the screwdriver and not keep falling off. Well, if you have a magnetized screwdriver that's just what will happen. The magnetic attraction between the metal screwdriver and a steel screw will keep that screw stuck on the end of the screwdriver until you get it started (and your life will be that much less frustrating).
Magnetizing your screwdriver
Use your wire strippers to expose about 1" of the copper core at each end of the wire.

Wrap the wire several times around the shaft of your screwdriver

Attach one end of the wire to the negative terminal on the battery and then briefly touch the other exposed end of the wire to the positive terminal. Caution: you will get some sparks when you attach the wire to the positive terminal. Wear your gloves and safety glasses.

Remove the wires from the battery and check for magnetism in the screwdriver.

If your magnetized screwdriver isn't strong enough, repeat the process (be sure you attach the same ends of the wire to the same battery terminals.
Alternative method (no sparks)
Slide a household magnet along the shaft of your screwdriver from the base to the tip of the screwdriver (slide it right off the end--don't stop at the end).

Test for magnetism by picking up a steel screw.

Tip

Using the battery method will turn your screwdriver into a more powerful magnet than running the household magnet along the shaft. You can demagnetize your screwdriver by running the household magnet along the shaft in the opposite direction, i.e. from the tip back towards the screwdriver handle. Magnetic screwdrivers will only work with steel or stainless steel screws. Copper, aluminum or brass screws aren't attracted by magnets

Warning

Be prepared for some sparks when you touch the wire to the second battery terminal. Always wear gloves and safety glasses
Things You Will Need
Steel-shafted Phillips, square head or Torx screwdriver
Insulated copper wire (about 12" of 16 to 24 gauge wire)
Wire strippers
Large dry cell battery (6 volt)
Gloves
Safety glasses
Household magnet
Tips
Using the battery method will turn your screwdriver into a more powerful magnet than running the household magnet along the shaft.
You can demagnetize your screwdriver by running the household magnet along the shaft in the opposite direction, i.e. from the tip back towards the screwdriver handle.
Magnetic screwdrivers will only work with steel or stainless steel screws. Copper, aluminum or brass screws aren't attracted by magnets
Warning
Be prepared for some sparks when you touch the wire to the second battery terminal. Always wear gloves and safety glasses