One of the easier tasks for a competent do-it-yourselfer to perform is to troubleshoot a non-working electrical outlet. Since no mechanical parts are involved, finding out what's wrong is a fairly straightforward process.

Just remember that you are dealing with an electrical circuit, so if it becomes necessary to remove the outlet cover plate, always turn off the circuit breaker, and kill the power to the receptacle.
---
The Basics
The first thing to do is to firmly establish that the outlet is bad. Make sure any room switch that may control the outlet is in the 'on' position.

Plug in a small appliance like a hair dryer or a fan, and turn it on. If that does not work, check the circuit breaker panel to confirm power is going to the receptacle.

Try your appliance again, and if it still does not work, it's time to check the wiring.
On ground fault receptacles (GFCI types), a small breaker button is on the receptacle itself. Push that button in to reset the receptacle, and, if it works, the problem will be solved.

If the button does not push in, the receptacle is bad and will need to be replaced.
---
Loose or Charred Wires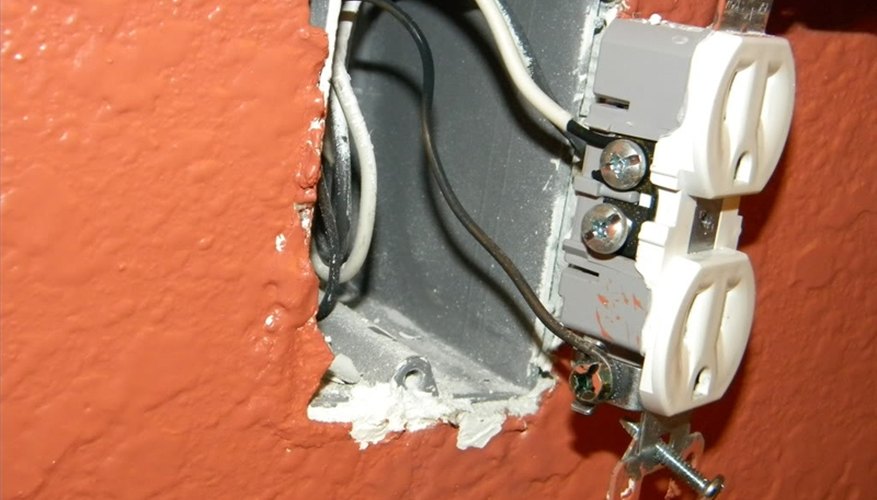 Turn the breaker off and remove the front panel of the receptacle. Check the wire connections by pulling or twisting them.

There should not be any movement, and, if there is, tighten the connections.
If the receptacle wires are tight, check the wires leading out from the wall. They will be joined by wire nuts.

Check if they're loose by pulling on them. If a wire pops out, it needs to be threaded back into the wire nut while turning in a clockwise direction.


Burned or blackened wires are generally a result of a bad receptacle. However, check another working outlet in the same vicinity.

If that one shows burned wires, it may be a deeper problem, and a qualified electrician should be called.
---
Receptacle Replacement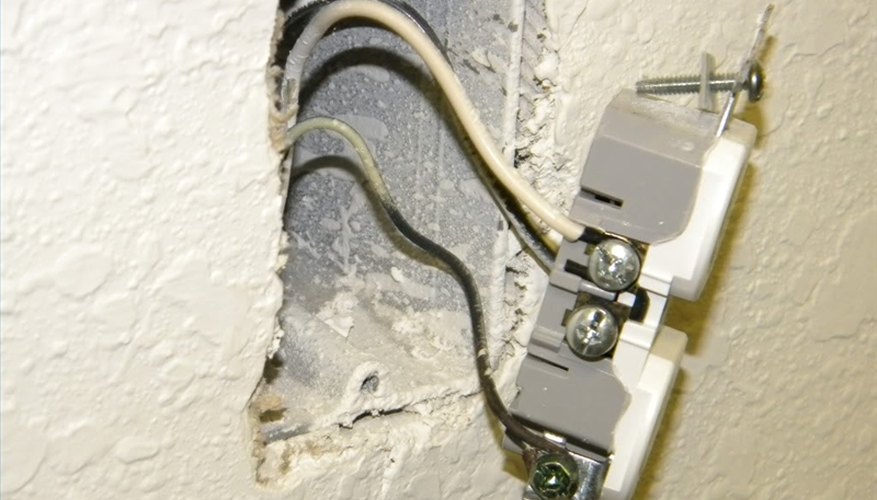 Find a matching receptacle to replace the one in the wall. Any hardware store will have them.

Unscrew each wire from the bad one, and make sure it gets screwed onto the exact same corresponding attachment point on the new one.
Stab-in connectors may be present in which a wire can just be plugged into a receptacle on the back to make the connection. Although these are easier to use, they can become loose over time, so manually screwing wires onto attachment points is a more reliable connection.