Frameless Mirror Decoration Ideas
Table of Contents
Mirrors make a great wall hanging for any room in the house, adding depth and reflecting more light into the room. A plain mirror hanging on a wall without a frame can look bland, as if it were hung as an afterthought.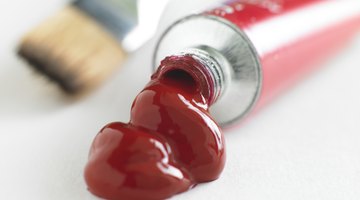 There are many ways to decorate a plain mirror without a frame to make it look like a dazzling piece of art.
Paint Something On It
You can paint designs on a plain mirror using acrylic paints and craft paint brushes. Sketch an outline for your design on it first using a dry-erase marker, then paint. Place a stencil on the mirror and spray it with an acrylic spray paint. The best part is that you can wash acrylic paint off at any time with window cleaner and give it a whole new look.
Put Some Window Clings on It
Decorative clings are not just for holidays window decorations any more. Window clings come in many fashionable shapes, sizes, styles and colors to complement your home decor. You can apply flowers, butterflies, animals or celestial symbols to give your mirror some style.
Frost it
Use a glass-etching medium to etch frosted designs or words permanently onto your mirror. Trace the designs you like onto contact paper and cut them out with a craft knife. Peel the backing off the contact paper and stick the paper to the mirror. Apply the etching medium with a sponge paint brush according to the manufacturer's directions.
Glue Something To It
With a hot glue gun, you can glue small items to your mirror to give it a stylish look. Glue dried herbs, silk leaves, flowers or ribbons directly onto the mirror to create a wreath around it. Glue a frame of sea shells, sea glass or craft gems around the edges. Glue something unexpected around it, such as old CDs or antique kitchen utensils. Make lines of glue and sprinkle them with colored sand. When the glue dries, brush away the excess sand and a colorful, textured design will remain.
Place Things Around It
Instead of doing anything directly to the mirror, decorate around it to draw attention to it and make it more decorative. A small shelf beneath it lined with candles will reflect the candle light. Get smaller mirrors and attach them to the wall around the larger mirror. Flank the sides of the mirror with sconces to give the mirror a more complete and balanced look.