How to Fix Water Stains on a Window Sill
Leaky windows can allow water to seep in and sit on your window sill, leaving water stains that can be tough to remove. Minerals from the water can deposit onto your window sill if the water sits long enough, leaving hard water stains.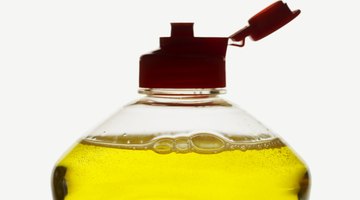 Things You Will Need
Cloth
Water
Soap
Bucket
Rubbing alcohol
Cotton swab
Using harsh chemicals can damage the wood on your sill, but you can use cleaning agents you have around your house to clean up window sill water stains safely.
Rinse the window sill with warm soapy water.

Wipe it dry with a clean lint free cloth.

Use water to rinse the area and remove all of the soap.

Mix equal parts of water and rubbing alcohol.

Apply the mixture to the stain using a cotton swab. Scrub until the hard water stains on the window sill are gone.
Writer Bio
Kristan Hart is an award-winning journalist in Springfield, Mo., who provides SEO web copy as a freelance writer/editor. She has a decade of experience and holds a bachelor's degree in mass communications with an emphasis in broadcasting.
Photo Credits
George Doyle/Stockbyte/Getty Images
George Doyle/Stockbyte/Getty Images
More Articles