How to Make Whipped Soap
Whipped soap leaves your skin feeling soft and smooth, but it is expensive to buy at a store. Make your own soap at home using a melt-and-pour base you can find at your local craft store. Create homemade whipped soap in any fragrance or color in minutes.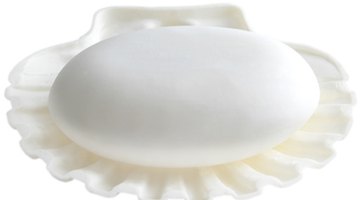 Things You Will Need
Melt-and-pour soap base
Sharp knife
Bowl
Microwave
Fragrance/essential oil
Soap colorant
Electric hand mixer/stick blender
Cut the melt-and-pour soap base into small cubes, about one to two inches per side. Place the chunks of soap into a microwave safe bowl and heat in the microwave for one to two minutes, or until the soap is completely melted.

Remove the bowl from the microwave and allow the soap to cool for about one minute. Add fragrance oil or essential oil and soap colorant to the soap as desired.

Mix the soap with an electric hand mixer or a stick blender on medium speed until the soap is bubbly and has doubled in size.

Pour the whipped soap into a soap mold and allow it to harden overnight. Alternatively, you can put the mold in the freezer for about 10 minutes.

Remove the soap from the mold and slice it into bars. Feel free to use your soap right away, as melt-and-pour soap does not require curing time.
Writer Bio
V. L. Hamlin is a freelance writer residing in upstate New York. She graduated from the State University of New York at Delhi in 2000 with a liberal arts degree and concentrated studies in literature and psychology. She has been writing online since 2006 and is currently a freelance writer for Associated Content and Demand Media.
Photo Credits
soap image by ivan kmit from Fotolia.com
soap image by ivan kmit from Fotolia.com
More Articles