Goodman CKL42-1A Specifications
The Goodman CKL42-1A is a split system central home air conditioning unit. This means that the noisier components, such as the condensing components, are placed outside and the quieter components, such as the evaporator coil and fan, are placed indoors.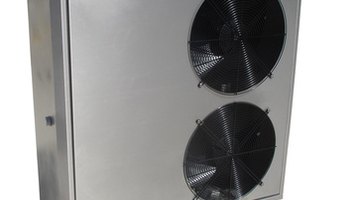 rewrite
References
Writer Bio
Alan Edwards began writing in 2005. He is a retired pharmaceutical industry analyst, a career that allowed him to hone his research and writing skills. Edwards holds a Master of Business Administration in health care from Xavier University in Cincinnati and a Bachelor of Arts in economics from the University of Pittsburgh. Now, he writes full-time.
Photo Credits
Pompe à chaleur image by mattmatt73 from Fotolia.com
Pompe à chaleur image by mattmatt73 from Fotolia.com
More Articles