How to Modify an Existing Blind Corner Cabinet
Blind corner cabinets (single L-shaped cabinets) are usually found in kitchens, but they can also be great organizers for electronic components. Every blind corner cabinet has hard-to-reach areas that inevitably turn into dead space. Modify yours with these specialized hardware and tricks to maximize their efficiency.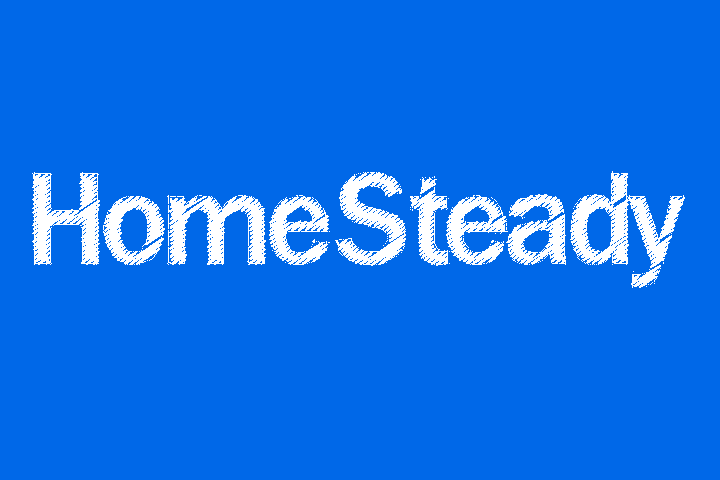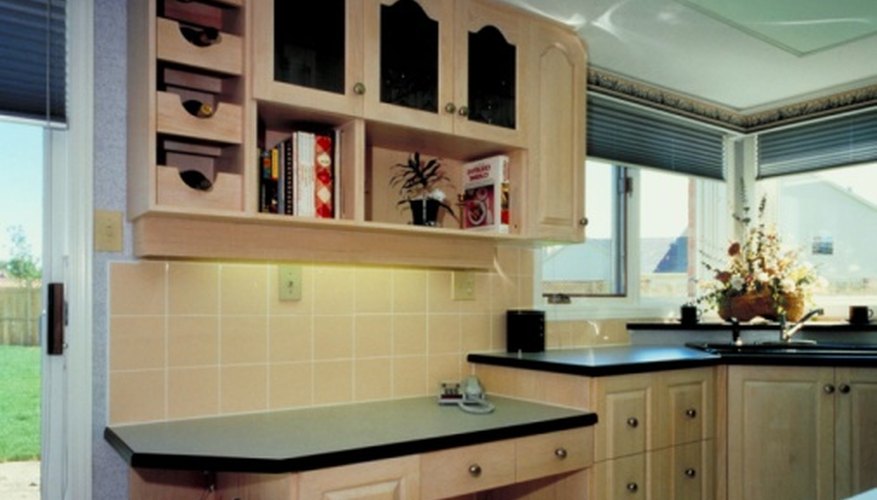 Things You Will Need
Measuring tape
Lazy Susan specifically for blind corner cabinets
2 or more trays with tray dividers
3 or more wire baskets
1 or 2 door organizers
Sliding drawers with drawer inserts
Slide-out/plank shelves
Glossy white paint and paint brush (optional)
1 set non-slip drawer mats
Drawer labels
1 or 2 dome lights for cabinets
1 or 2 sets LED lights
A Lazy Susan specifically made for blind corner cabinets is a shelf that revolves from a pole. It eliminates the need to grope deep into the blind corner, upsetting contents. One nudge can access items hidden from view.
Measure the depth and height of your cabinet. Take note if it is right-sided or left-sided. Bring these dimensions with you to the store.

List the items you wish to put in your cabinet. Bring this list to the store.

Make a rough plan on how you can group these items. Largest items best go on shelves (A/V components, cartridges, discs with individual cases); cables and remote controls go into wire baskets or drawers with tray dividers. Tiny items should first be stored inside small containers which can then be put on Lazy Susans, or drawers (with or without tray dividers).

Decide what cabinetry components would best accommodate all the things you wish to store: Lazy Susans, trays and dividers, shelves, baskets, drawers. Decide with trained store personnel on what drawer models, shelf types and Lazy Susan model best fit your needs and your ability to install.

Plan what types of cabinetry lights work best.

Purchase and install all cabinetry components, including lights. Paint inside (optional). Place non-slip mats on all open shelves and Lazy Susan surfaces. Organize contents as planned.

Test your sliding drawers; be aware of your warranty deadlines. Analyze your flow of movement: re-adjust baskets, trays, dividers, and contents for maximum efficiency. Label.

Tip

Lazy Susans come in single-tier or multiple tiers; in D-shape, full-round, half-round, kidney, pie-cut and tabletop models. Get one with sides to hold items in place when rotating; non-slip mats also help. Cabinetry lights can range from very small, white LED lights to small domes and other options. Place them strategically on your cabinet ceiling, corners or even cabinet walls. . Cabinet components are classified under "kitchen cabinets," "storage units," "cabinet hardware" and "blind corner cabinets". Follow specific installation instructions. Ensure customer installation support is available should you run into any trouble; product returns of this sort can be cumbersome. Paint cabinet interiors white for better visibility
Things You Will Need
Measuring tape
Lazy Susan specifically for blind corner cabinets
2 or more trays with tray dividers
3 or more wire baskets
1 or 2 door organizers
Sliding drawers with drawer inserts
Slide-out/plank shelves
Glossy white paint and paint brush (optional)
1 set non-slip drawer mats
Drawer labels
1 or 2 dome lights for cabinets
1 or 2 sets LED lights
Tips
Lazy Susans come in single-tier or multiple tiers; in D-shape, full-round, half-round, kidney, pie-cut and tabletop models. Get one with sides to hold items in place when rotating; non-slip mats also help.
Cabinetry lights can range from very small, white LED lights to small domes and other options. Place them strategically on your cabinet ceiling, corners or even cabinet walls.
.
Cabinet components are classified under "kitchen cabinets," "storage units," "cabinet hardware" and "blind corner cabinets". Follow specific installation instructions.
Ensure customer installation support is available should you run into any trouble; product returns of this sort can be cumbersome.
Paint cabinet interiors white for better visibility