Horsepower of a Kawasaki FC420V Engine
The Kawasaki FC420V engine powers riding and walk behind lawn mowers. Kawasaki manufacturers the engine in Lincoln, Nebraska and Maryville, Missouri, and was the first Japanese engine manufacturer to build a plant in the United States.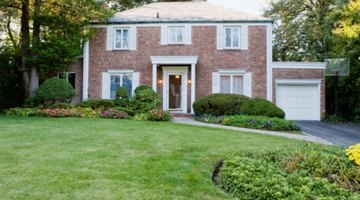 Identification
The Kawasaki FC420V is a one cylinder, four stroke engine with a single stage oil filter and a dual stage air cleaner. It displaces 423 cubic cm, or 25.8 cubic inches. The crankcase holds 1.4 qts. of oil without the oil filter and 1.6 with the oil filter installed.
Horsepower
The FC420V engine develops 14 horsepower. This amount of horsepower makes it possible for mowers using the engine to travel at speeds of up to six miles per hour in forward gear and one mile per hour in reverse.
Use
Riding mowers and walk behind mowers that incorporate the FC420V engine are heavy duty machines built for commercial use. It is one of the few lawn mower engines with an electric starter.
References
Writer Bio
In 1990 David Marsh began writing a column in the "Idaho Falls Post-Register" titled "Good Things," which presented restaurant reviews, sports analysis and movie criticism. Besides newspaper columns, Marsh researched police procedures for the Federal government. He has a Bachelor of Arts in administration and a Bachelor of Science in journalism from the University of Utah.
Photo Credits
Jupiterimages/Creatas/Getty Images
Jupiterimages/Creatas/Getty Images
More Articles