A toilet that will never clog doesn't exist. But certain factors can make a toilet less likely to clog and there are certain actions you can take to prevent clogs from happening.

Newer toilets are designed better to make clogs less common, and testing has been developed to measure how powerfully a toilet works. But there are also things you can do to prevent your older toilet from clogging.


---
Trapway Design
The trapway is the tubing that removes toilet waste from your toilet bowl. It is intentionally bent to ensure water collects in the bowl and helps prevent sewer gases and odors from entering the home.

Trapway design can play a big factor in cogs. If the bends are too tight, the toilet is more likely to clog.


---
Trapway Size
Trapway size also plays a factor. Trapways must be at least 1-3/4 inches wide, with 2 inches common.

Some newer toilets have larger trapways, from 2-3/8 inches to 4 inches wide, which allows more waste to pass through and prevent blockage. Unfortunately, a wide trap requires more water to be effective.


---
MaP Test Scores
A number of tests exist to measure toilet performance, but the Alliance for Water Efficiency recommends Maximum Performance Score (MaP) as the one that measures the "real demands" on a toilet. The test uses toilet paper and a soybean paste that is similar to human waste.

It then measures how much a toilet can dispose of in two flushes. The average stool size (determined through scientific experimentation) is about 250 grams, but toilets must pass 350 grams for a passing MaP score from the US.

Environmental Protection Agency. The maximum score is 1,000 grams.


---
Preventing Clogs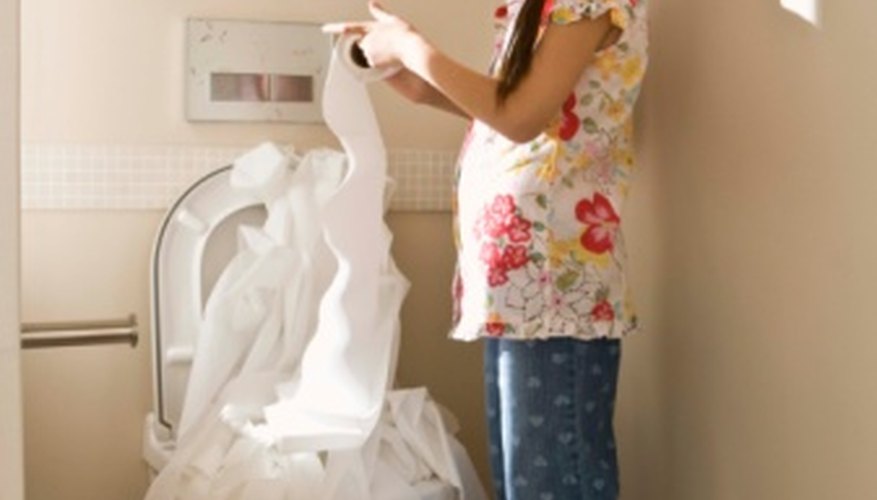 Watching what you flush is one of the main things you can do to prevent clogs. Children are notorious for putting things in toilets that don't belong there.

Adults can also drop things, especially if they have storage cabinets above the toilet. Keeping the toilet lid closed can help.

Flushing twice, once before you wipe and once after, can also reduce the amount of waste you are asking your toilet to remove. Changing toilet paper brands can also help.

Some toilet paper dissolves better in water than others.