Problems With Recycled Asphalt Paving
Asphalt pavement production consists of mixing sand and aggregate with asphalt or bitumen. The process produces a hot, concrete mix that is laid on road surfaces. It is a common industry practice to mix in recycled asphalt paving with the new concrete mix.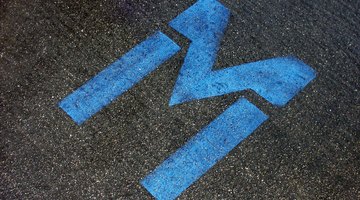 However, some problems could surface with the use of recycled asphalt paving.
Recycling of Asphalt
When an asphalt road is torn out, the old asphalt could be taken to an asphalt plant, or it could be recycled for use in new pavements. For recycling purposes, the asphalt is ground into different sizes and stored until needed. Recycled asphalt could make up more than 50 percent of the asphalt mix. The Federal Highway Administration (FHWA) supports this practice and considers it a way of cutting down on waste.
Cold Temperature Performance
One concern with the use of recycled asphalt paving is that in cold climates the use of recycled asphalt may contribute to the cracking of pavements. This is more of a concern when more than 25 percent recycled asphalt paving is used in a mix with virgin asphalt. The stiffness properties of the mix increase under these conditions. The state of Minnesota, for one, is studying the performance of recycled asphalt paving.
Mix Guidelines
The FHWA, along with the North Central Superpave Center and the Heritage Research Group, is studying the percentage of recycled asphalt paving to mix with virgin asphalt. The current guidelines suggest a mix of 15 percent recycled asphalt paving. If higher amounts of mix are used, blending charts provide guidelines on the amounts of recycled asphalt paving to use, depending on the grade of the binder.
Variance in Quality
Another problem with the use of recycled asphalt paving is that the quality of the paving can vary. The quality depends on the quality of the materials used in the pavement source. The quality of the recycled paving depends on factors such as the number of times the source pavement had been resurfaced or had other work done on it. Sometimes debris and soil can get into the material while it is being stored for recycling. Thus, some measure of quality checking is necessary to see if the recycled paving is suitable for its intended use.