How to Conduct a Safety Inspection
Safety inspections at the workplace or the lack of them can make all the difference between life and death, health and sickness. Safety inspections help identify and reduce hazards that contribute to injury or illnesses.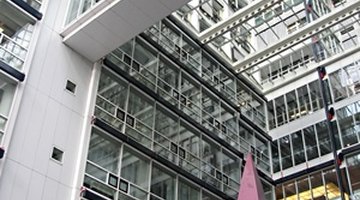 Avoidable injuries in the workplace cost organizations dearly through temporary or permanent loss of labor and in some cases higher workers compensation premiums. When conducted effectively, safety inspections promote operational profitability and product quality. Safety inspections should be conducted periodically and meticulously.
Plan the safety inspection, acquire details like how frequent the inspections will be, identify who will do the inspection, what the inspection will consist off, how to record the results, who will receive the report and who is to effect any recommendations. Invite safety representatives during the inspection if that is part of the legal requirement. Obtain all specialized tools and equipment before any safety inspection can be carried out.

Notify all concerned personnel about the scheduled safety inspection if it is not a surprise check. This is important so that those required to be present during the safety inspection avail themselves. It is difficult to do a safety inspection check when those concerned are not present to give or demonstrate the appropriate information or skills that are needed in the inspection. Confirm availability of all necessary personnel before any safety inspection can proceed. Adequate notification enables personnel to make restricted areas accessible for inspection.

Establish a checklist of the areas or equipment that need inspection. This helps you not overlook any place or equipment that needs attention during your inspection. A checklist gives a clear picture of working conditions and performance in any area by contrasting that with predetermined standards. Allow several inspectors to conduct the same inspection and compare findings for consistency or lack of it.

Inspect the entire work area or facility. Ensure that during inspection, walking areas are clear of obstacles, there is sufficient lighting, adequate ventilation, exit doors are functional, emergency numbers are posted clearly, fire extinguishers are available and functional and that federal and state standards on disaster preparedness are adhered to. Notify those being inspected that the inspection is not a fault-finding mission but a fact-finding mission. This encourages all interviewed to give the necessary information without hiding certain details that if not looked into would cause untold harm in the future.

Tip

Safety inspections alone do not necessarily make a workplace safe. The management must lead the way by emphasizing that safety is a priority at the workplace. A safety inspection is not successful if recommendations to look into specific areas of potential hazards are not addressed.

Warning

In some cases it is illegal to give an advanced notification of a safety inspection such as in the case of the mining industry when inspections are conducted by the Mine Safety and Health Administration.