How to Negotiate Lower Rates With ADT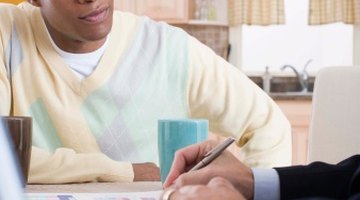 Your ADT Security Services representative wants you as a client, and that gives you the upper hand. Knowing this, your representative's boss has provided him with parameters for a little wiggle room. It is up to you to exploit those parameters for the best possible deal. Even if price is no object for you when it comes to something as important as home security, there is no reason for this to become the knowledge of your ADT sales representative.
Decide what you need. Visit the ADT website for an in-depth look at everything they offer. Figure out what features you must have, what you would like to have but can live without and how much you're really willing to pay. You won't reveal your desires in those terms to the representative, but you do need to be aware for yourself before you call.

Research competitors. Even if you're sure ADT is the security company you want, use the features you've chosen to compare prices with as many of their competitors as you can. For even greater negotiating power, speak with representatives from those companies to get competing offers from them.

Research customers. Speak with other people you know or develop an online forum to find out about deals that other ADT customers have been offered. This will give you a sense of how much wiggle room representatives have demonstrated in the past and enable you to judge whether you're getting the best offer.

Put your game face on and act the part. If you're timid about negotiating, set your lack of confidence aside with the understanding that they want your business. Make sure that as far as the representative is concerned, you're not even sure you want ADT's service, or any alarm system at all. Allow the representative to do everything possible to convince you to choose this product.

Show that you know your stuff. Ask questions to show that you've done your research, are being critical and are still weighing your options. Point out specific concerns or skepticism you have about what their service offers to reinforce the representative's need to sell. If their general package offers anything you don't need, ask whether there is any way to personalize it, or substitute one feature for another that's more appealing to you.

Think it over. Thank the representative for talking with you and say you'll be in touch when you've made a decision. The representative will probably follow up with you before that time comes and likely offer to sweeten the deal.

Tip

Don't make decisions on a whim, especially since holding off will often pay off. If you are already a long-time ADT client, bring this to your representative's attention and request a loyalty discount.
References
Writer Bio
W.D. Johnson is a Los Angeles-based freelance writer and educational consultant. She specializes in writing development, test preparation and college admissions. Johnson graduated as a writing major from the University of Southern California's School of Cinematic Arts in 2008.
Photo Credits
Jupiterimages/Comstock/Getty Images
Jupiterimages/Comstock/Getty Images
More Articles