How to File a Complaint Anonymously About a Grocery Store
Businesses always strive to provide the best service possible to customers. Many business owners encourage customers to complain if they receive inadequate service or are not satisfied. Filing anonymous complaints about a business is a non-confrontational method for communicating the shortcomings of a business to the public and/or management. Complaining anonymously about a grocery store can be even more effective since many grocery stores are part of larger chains. Filing a complaint in a public place will alert other potential customers of the problems associated with that grocer and possibly other stores of the same chain in the area. Complaining directly to the company will alert management that there are problems within the company that need to be resolved to maintain a solid customer base.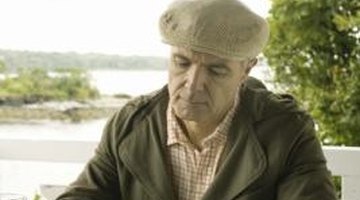 Locate the physical addresses of those you wish to file the anonymous complaint(s) with. If you wish to file the complaint with the grocery store itself, find or ask for the address to the corporate offices for the store if it is part of a chain. If the grocery store is not part of a chain, look up information on the store to determine the name(s) of owners. You may also wish to research local newspapers or television stations to see if any coverage is dedicated to the type of complaint you wish to file.

Draft your letter(s) of complaint. Be sure to detail exactly what you are disgruntled about. Explain your experiences and thoughts clearly and succinctly. If you are still upset about what occurred at the grocery store, it may be best to take a break from writing to be sure that you are delivering your message as coherently and professionally as possible.

Conclude your letter with your desire to remain anonymous. Oftentimes, managers or owners want to contact the customer to discuss the complaint that has been filed in more detail. You may wish to note why you are filing anonymously to ensure that your letter is taken as a credible and serious matter.

Print your letter(s) of complaint. Send the letter(s) to the addresses that you researched previously. If you wish to remain anonymous, be sure that your name and address is not printed on the envelope or letterhead that you printed your complaint on.

Use the Internet to research options for filing anonymous public complaints about the grocery store. If you would prefer to file a public complaint, you can research several business review sites where you will be able to post your complaint anonymously. Yelp.com has become a popular site for reviewing and submitting complaints about businesses. Yellowpages and Superpages also have sections where anonymous customers can post input.
References
Resources
Writer Bio
Laura Ross has been writing since 2003, with her articles now appearing on various websites. She obtained her Bachelor of Science in the biological sciences from Whittier College, a Master of Science in environmental sciences from the University of California-Riverside and is pursuing a Ph.D. in environmental sciences from the University of Arizona.
Photo Credits
Jupiterimages/Brand X Pictures/Getty Images
More Articles