How to Sell a Kitchen Stove
Whether you are looking to upgrade appliances, or moved into a new house or apartment with pre-existing ones, you may find yourself needing to sell a stove. Depending on where you live, this process could be as easy as simply wheeling your stove out to your front yard with a price tag stuck to it. Chances are however, you will need to put a small amount of effort into getting rid of that large appliance. Luckily, there are plenty of resources available to help you get your stove to the right buyer.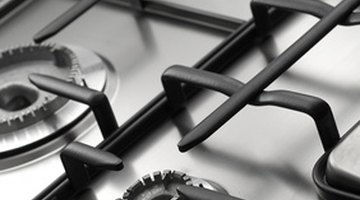 Post an ad on Craigslist.org. Literally millions people go onto Craigslist every day looking for appliances such as stoves. To post an ad on Craigslist, select your state from the list provided. Next, choose your city or the closest city to you. Select "Post to Classifieds" on the top, left side of the page, and choose what type of listing this will be. To post a classified to sell a stove, click "for sale," and then "appliances." Fill out the form with a proper title, the price you are hoping to sell it for, your location, email address and a simple description of your stove. Click "continue" and you will be asked to agree to Craigslist's terms of service. After agreeing, you will be required to enter a verification code in the box provided, and an email will be sent to the address you provided.

Log into your email account and open the email Craigslist sent you from "help@craigslist.org." In this email, you will find a link that you must click on for your ad to be posted.

Post an ad on adpost.com. Adpost is similar to Craigslist in that it is essentially a nationwide version of your local newspaper classifieds. You can create an Adpost classified by navigating to "Post a Free Ad" at the top of the page. Registering a user name and password by clicking "Please click here to register now." Follow the step-by-step instructions provided to create your first post, and your stove will be up for sale.

Hold a yard sale. People love shopping at yard sales to find great deals on items the rest of us don't want or have room for anymore, and this can be one of the quickest ways to move that old stove. Be sure to price your stove reasonably however, as yard sales are attractive due to their bargain-priced nature.
References
Resources
Writer Bio
As a blogger and eHow.com contributor, Adam Watkins has been writing professionally since 2006. Watkins will graduate in 2012 with a B.S. in psychology from Kaplan University.
Photo Credits
detail of classical cooking stove image by Tomo Jesenicnik from Fotolia.com
More Articles