Can You Tile Over Drylock?
Tile provides a durable surface, especially in areas with high levels of humidity or repeated exposure to moisture. Placing the tile over a waterproof underlayment provides another layer of protection against water damage.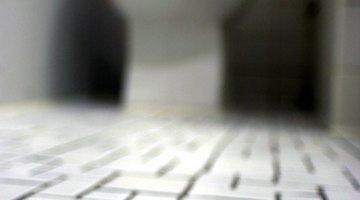 Drylock is a construction product that adds an element of waterproof protection to floors and walls. With proper application and preparation, Drylock is suitable for use under tiles.
Drylock
United Glisonite Laboratories manufactures Drylock products. These waterproof substances come in a variety of formulas for masonry surfaces. Powdered products require mixing with water, while others are ready to apply from the container. Once the Drylock cures, it forms a durable surface that repels water. The cured Drylock also provides an ideal base coat for finishing with paint or other topical products.
Waterproof Surfaces
For tile to adhere to an underlying surface, it requires a waterproof surface. Tiling over a porous surface can result in warping beneath the tiles and lifting of the tiles. A waterproof backing helps hold the tiles firmly in place by keeping water from breaking the bond beneath the bottoms of the tiles.
Tile Preparation
Correct preparation plays a key role in creating a long-lasting, durable tile surface. Waterproofed masonry surfaces provide ideal surfaces for tile installation. Check the masonry floor for unevenness. If your floor has high spots, grind them down with a belt or disc sander. Fill in any low spots with a liquid concrete leveling product. Apply the Drylock to these patched areas, creating a smooth expanse of waterproofed masonry.
Tiling Technique
Start by cleaning the surface with warm water and a mild detergent, scrubbing the area to remove any visible surface debris and stains, especially greasy, oily substances. In many areas of your home, tiling over damp areas requires the placement of a waterproof membrane, such as cement board. Since Drylock acts as a waterproofing agent, your surface is ready for the adhesive coat and the tiles. Follow the manufacturer's instructions when determining the thickness of the adhesive and the grout. Using adequate amounts of these products will help ensure a durable tile finish.
References
Writer Bio
Laura Wallace Henderson, a professional freelance writer, began writing in 1989. Her articles appear online at Biz Mojo, Walden University and various other websites. She has served as the co-editor for "Kansas Women: Focus on Health." She continues to empower and encourage women everywhere by promoting health, career growth and business management skills.
Photo Credits
Thinkstock/Comstock/Getty Images
Thinkstock/Comstock/Getty Images
More Articles