String Trimmers Straight Vs. Curved Shaft
Table of Contents
Handheld string trimmers are gas or electric tools for grass and weed cutting that help edge and groom a landscape. Using a string trimmer, the operator can clear unsightly weeds from around fence posts and in other hard-to-reach areas.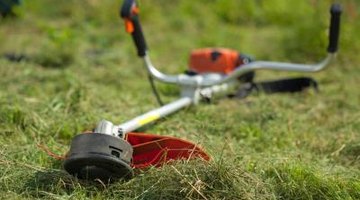 Functioning in places too small or rough for a mower, trimmers keep property free of plant debris that provides pest and vermin habitat. Adding a blade to the right trimmer allows it to cut light brush and clear heavy weeds.
What the shaft does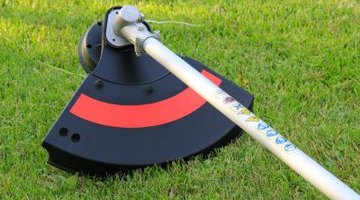 Carrying engine power to the cutting head is the trimmer shaft's job. The shaft is not visible to the operator; it's a cable that runs inside the metal tubing connecting the engine to the head. Operators describe trimmer shafts by the shape of the metal tubing that encloses them, calling them straight or curved. The shaft cable spins the trimmer head by using the engine's drive motion. Connected inside a straight tube, the shaft needs a set of gears at the head to change the drive motion to the direction opposite the engine revolution. Inside a curved tube the drive motion goes directly to the head.
Major Differences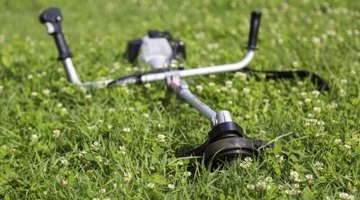 Rotation is different for straight and curved shafts: counter-clockwise for straight shafts, clockwise for curved shafts. Hold the trimmer angled higher on the side where the string moves toward you to prevent debris from coating the operator. Straight shafts have larger engines attached and are heavier and longer. Smaller operators may not be comfortable using them.
Choosing Your Shaft Type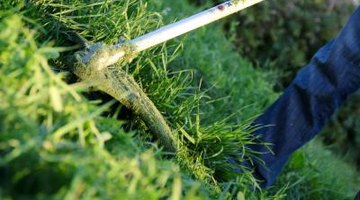 Straight shafts are sturdier and longer-lasting, since the drive cable doesn't flex. Longer reach with straight shafts lets users get under shrubbery and low-hanging trees. Straight shafts can also run blades, bigger heads and heavier line. Consider a straight shaft if you have a large property or heavy brush.
Curved shafts weigh less and are easier to use. They should have anti-vibration or shock-absorbing features for operator comfort. Look for a shaft that's labeled as reinforced or fully lined. Consider a curved shaft for light trimming or a small property.
Always pick up a trimmer to feel the shaft's balance point and check for comfortable use. Check for extra comfort features like a rubberized grip on the shaft in addition to the usual D-handle on a small trimmer. On a large trimmer with bicycle handles, look for one with a full harness and back support.
Keeping It Running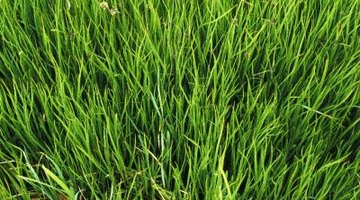 Straight-shaft trimmers do require gearbox maintenance. Doug Billings, in a 2009 article for "Grounds Maintenance" magazine, recommends being careful when greasing the gearbox since too much grease can expand and ruin seals when the running trimmer heats it.
Warnings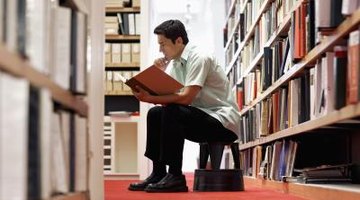 Using any trimmer improperly can cause severe or fatal injury. Always read instruction manuals and follow safety instructions. Never use a blade or attachments not recommended for your model by your trimmer's manufacturer. Never remove a deflector, and always use the deflector recommended by the manufacturer for your cutting attachment. Lessen injury risk by always wearing eye protection. According to Lousiana State University Agricultural Extension expert Richard Parish, users should always wear long trousers and sturdy shoes. Ear protection should be worn to prevent hearing loss.
References
Writer Bio
Beth Asher began writing in 1972 for a catalog company. She has written for schools and charities, including Star Workshop Foundation. She was a John Deere representative for nine years, manager of Brown's Blueberries and an advisory member of King County Small Farms Board and the Washington Association of Landscape Professionals. Asher holds a Bachelor of Science in computer networking from City University.
Photo Credits
Pavel Semenov/iStock/Getty Images
Pavel Semenov/iStock/Getty Images
Vitaliy Stepanenko/iStock/Getty Images
Vitalliy/iStock/Getty Images
Vitaliy Stepanenko/iStock/Getty Images
John Foxx/Stockbyte/Getty Images
Fuse/Fuse/Getty Images
More Articles