How to Clean the Carburetor on a Yard Machines Snow Blower
Yard Machines snow blowers are outfitted with Briggs & Stratton small engines. Like all other engines, your Yard Machine blower may occasionally require a cleaning of the carburetor to ensure the machine runs properly and efficiently.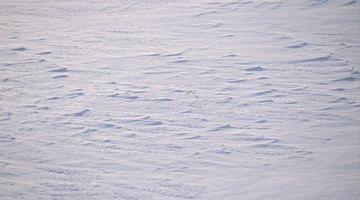 You can avoid costly professional help and clean out your Yard Machines snow blower carburetor yourself without having to purchase expensive equipment and even if you have no previous experience with carburetor troubleshooting or snow blower repair and cleaning.
Things You Will Need
Cloth
Socket wrench
Carburetor cleaning solution
Wire brush
Power off your Yard Machines snow blower if it is running and allow it several minutes to cool.

Remove the bolts holding the Yard Machines snow blower's muffler in place by using a socket wrench. Removal of the muffler helps to allow full access to the carburetor. You can find the muffler on the bottom left of the Yardman's engine assembly.

Remove the gas tank's bolts with your socket wrench, then slide it off and place it to the side. Take care not to spill any fuel in the process.

Find the Yard Machines snow blower's carburetor bowl at the bottom left of the engine. It's bowl-shaped design is distinctive. Place a pan under the bowl.

Loosen and remove the nut on the underside of the bowl. Fuel will drain out of the carburetor. Do not remove the pan until all the fuel has drained out.

Twist off the now loose Yard Machines carburetor bowl. Clean out the bowl's inside with a cloth and a carburetor cleaning solution.

Use a wire brush to scrub the bowl's nut with carburetor cleaning solution.

Reassemble the Yard Machine's carburetor bowl and the snow blower by following your steps in reverse.
References
Writer Bio
Billy Kirk is an experienced professional writer and editor who has written and published articles of varying topics and varying types including news articles, special features and editorials. He has written extensively for regular online publications as well as blogs. Kirk holds a Bachelor of Arts in media production from the University of North Carolina at Chapel Hill.
Photo Credits
Hemera Technologies/AbleStock.com/Getty Images
Hemera Technologies/AbleStock.com/Getty Images
More Articles