How to Recycle Igloo Coolers
Igloo manufactures products to keep food and beverages cold. They range in size from small cups to large portable coolers. Because of their PVC-free construction and portability, they're popular for camping and other trips.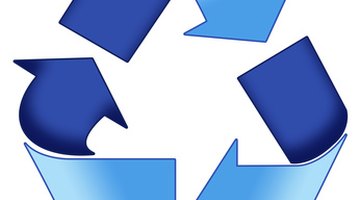 Igloo uses recycled materials for packaging and is committed to limiting its impact on the environment. Recycle your Igloo coolers to help the environment even more. Because most Igloo products have multiple types of plastics in them, you won't be able to drop it in a recycling bin. However, you can donate or reuse them easily.
Donate clean Igloo coolers in good condition to local nonprofits that could use them. The Boy and Girl Scouts, homeless shelters and community activity centers can use them for camping trips, food storage and community gatherings. Thoroughly clean your cooler before donating it, and if it's been sitting in storage for a while, let it air out for a couple of days.

Give your Igloo coolers to a local school. Again, they'll need to be clean and in good condition. Schools can use them for field trips or for storing snacks and drinks at sporting events.

Ask around at work, at school, in community groups such as churches and synagogues and among your neighbors to see if anyone could use your Igloo coolers. They're especially handy for families or people who travel.
References
Photo Credits
a blue recycle symbol image by wayne ruston from Fotolia.com
a blue recycle symbol image by wayne ruston from Fotolia.com
More Articles