Function
The very presence of a balcony adds a touch of style to a home. Balconies add outdoor living space to any home and are especially prized in apartment buildings where the balcony may be the only outdoor space to which a tenant has access. Whether you are thinking of adding a balcony to your home or looking for ideas to decorate a balcony, there is a lot of useful information about balconies that can help you make decisions.
The American Heritage Dictionary defines "balcony" as "a platform that projects from the wall of a building and is surrounded by a railing, balustrade or parapet." The bare definition doesn't tell you much about the charm and beauty of the balcony as a cultural and architectural icon. Balconies vary in style, design and size. They can be a design focus for both the interior and exterior of a house. In some cases, balconies are actually part of the definition of an architectural style, as they are in Antebellum Southern homes. Balconies can function as a room extension and provide outdoor living space for rooms located on upper stories. In some cases, balconies have served a ceremonial function. A newly elected Pope, for instance, always makes his first appearance as Pope on the balcony of St. Peter's Basilica overlooking the Vatican plaza.
Size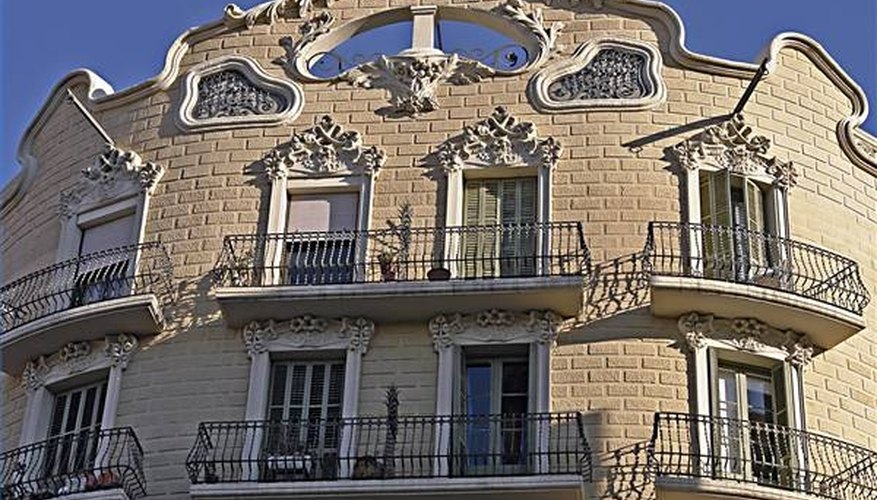 Balconies come in many different sizes. Many are only a few feet wider than the window or door which provides access to the balcony from the inside of the house and only deep enough for a chair or a potted plant. Other balconies may extend the entire length of a building and even wrap around corners of the structure. These larger balconies often can be accessed through doors or windows in several different rooms. The size of a balcony is generally only restricted by the strength of the supports on which it is built. A balcony built above a porch, for instance, may be as large as an interior room because the balcony floor is supported by the columns of the structure beneath it.
Benefits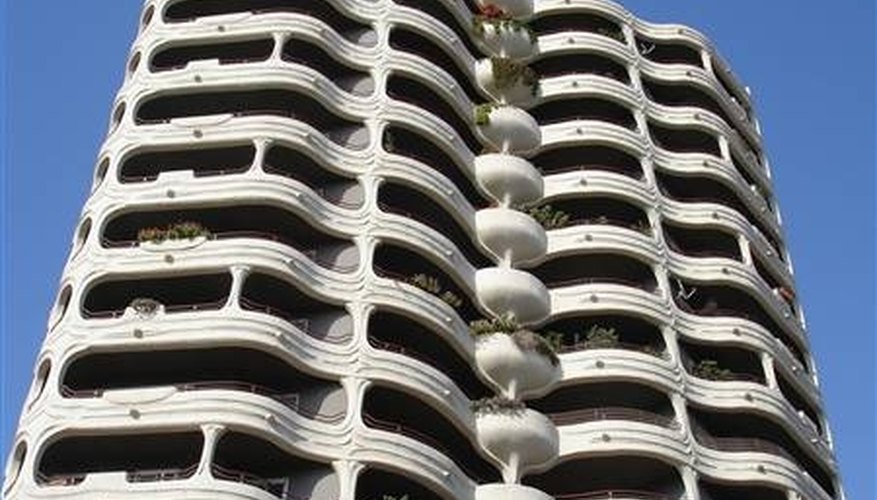 Balconies offer many benefits and advantages. They are often seen as a "green" provision on newer buildings because they extend the living space into the outdoors and offer room for relaxing outside. A balcony also offers space for a balcony garden and for container gardening, allowing residents of buildings without other outside access to grow their own flowers and food. A balcony increases the amount of space offered by a room or an apartment, and can make a room seem larger than it is. Balconies also add architectural interest to a building and offer additional design options that include color, balustrade and platform shape and decorative gardens and plants. A balcony overlooking a city, forest, mountain or waterfront adds a view to a room. In addition, at least one study done in Hong Kong has shown that balconies increase the value of a building or home on the market without adding security concerns. In that study, apartments in buildings with balconies routinely rented for more than comparable apartments in buildings without balconies.
Railing Styles for Balconies
In most cities and states, the building codes require that balconies have railings between 36-inches and 48-inches in height. Balcony railings provide more than safety, though. There are many different styles of balcony railings, and one of the quickest ways to change the appearance of your home is to change the style of the railings or balustrade on your balcony. Most railings for balconies are made of aluminum or iron, and can often be custom designed to suit the style of your home perfectly. In some modern buildings, the "railings" are actually a concrete or wooden half-wall.
Balcony Gardens
Balcony gardens have always been popular, but they've grown more and more popular in urban spaces where land is at a premium. In most cases, plants on balconies are grown in containers, and they are often decorative rather than functional. There is a trend, however, toward using balcony gardens to grow foods. Square foot gardens are especially popular on balconies because they require minimal square footage. Gardens and plants on balconies may be grown in pots or urns on the balcony platform as well as in window boxes that are designed specifically to hang on the balcony railings.
Considerations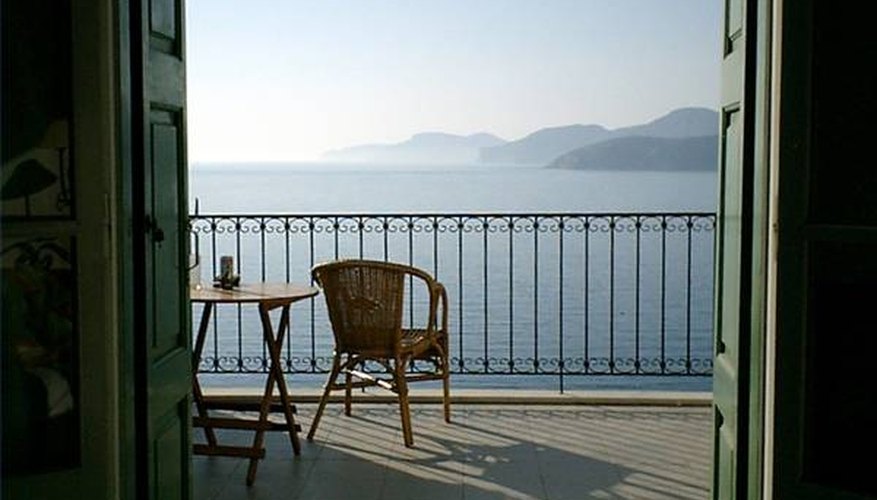 Weight is one of the most important considerations when choosing furniture, plants and accessories for balconies. Most balconies are only meant to support a limited amount of weight, so furnishings and accessories should be lightweight. There are many small patio sets and table sets that are specifically designed to fit the weight requirements and small footprint required for a balcony. Safety is always an important consideration. Be sure to check your balcony supports regularly for corrosion or wear, especially if the balcony is in an older building and has not been used regularly. If possible, have it inspected by a professional to be certain that it's safe before walking on it or placing furniture and other weight on it.