About Window Shades
Window shades offer privacy and style. They can block out the light or tuck up out of sight to reveal the view outside. Window shades can sit quietly in the background or be the center of attention. They work well with drapery or can stand alone as a window treatment.
Function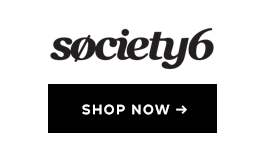 Window shades serve to block out light and also aid in controlling heat or cold, but are only effective in this when they are down. They are made of a solid length of material that is fastened to a head rail and weighted by a bottom hem.
Window shades can be used as a layer in a window treatment. Curtains made from a lightweight material may not offer enough privacy, so a shade can be installed close to the window, allowing the curtain to be the focal point of the window treatment. The shade acts as a kind of privacy liner.
Types
There are four types of shades. These are roller shades, roman shades, pleated and cellular shades.
Roller shades are made from vinyl or fabric. One end of the material is installed in a roller made from wood or cardboard. There is a spring within the roller that allows the shade to roll up when the bottom hem is tugged. Some roller shades work with a continuous cord loop.
Roman shades are made of fabric. The shade is either looped or flat. When the shade is made with the material billowed in layers the length of the blind, it is looped. A flat roman shade lies flat when lowered. The material gathers in folds when raised.
Cellular shades are made from fabric. They have a honeycomb shape that allows for heat and cooling control. From the front, cellular shades appear pleated.
Pleated shades are made from fabric. The material is pleated in horizontal segments.
Features
Shades may be raised or lowered with a cord, a continuous cord loop or by a spring located in the head rail. They can also be cordless. Cordless shades are raised and lowered by use of a pulley system that is activated by a tug on the lower hem.
For roman shades, pleated shades and cellular shades, manufacturers also offer a top-down, bottom-up option. This allows the top portion of the shade to be lowered while the bottom remains down. The lower portion can also be raised while the upper portion is lowered. This option allows for specific light control and privacy.
Warning
With the exception of spring action and cordless shades, these window coverings will have long cords hanging off to the side. These can be a safety hazard for young children and for pets.
Continuous cord loops resolve the issue of a hanging cord. They do work on a pulley system, though, that can be difficult for those with arthritic hands.
Benefits
Shades provide an additional layer of light control and privacy when used with curtains or drapery. They are also appropriate treatments for windows that are too small for drapery or situated in odd places such as at staircase landings. They also work well for skylights and other elevated windows.