About Antiquing Kits
The base coat, the glaze, the directions, the ideas: How nice to have it all in one kit. That way when you are ready to add interest and detail to new, bland furniture or turn a thrift store find into a one-of-a-kind showpiece, it's a no-brainer. The only problem is that although antiquing kits have been around since the '80s, they are no longer easy to find. Why not pick out your own base coat and glaze and avoid paying a fortune for kit packaging? You can go online and find out how to do faux finishes, crackle textures, marble looks and more with no kit in sight. Also, your nearby hardware and paint stores have beautifully photographed books about antiquing with directions included.
Antiquing With or Without a Kit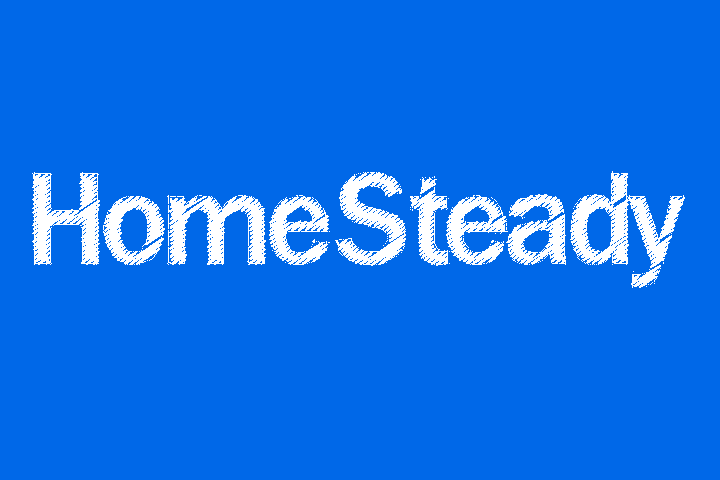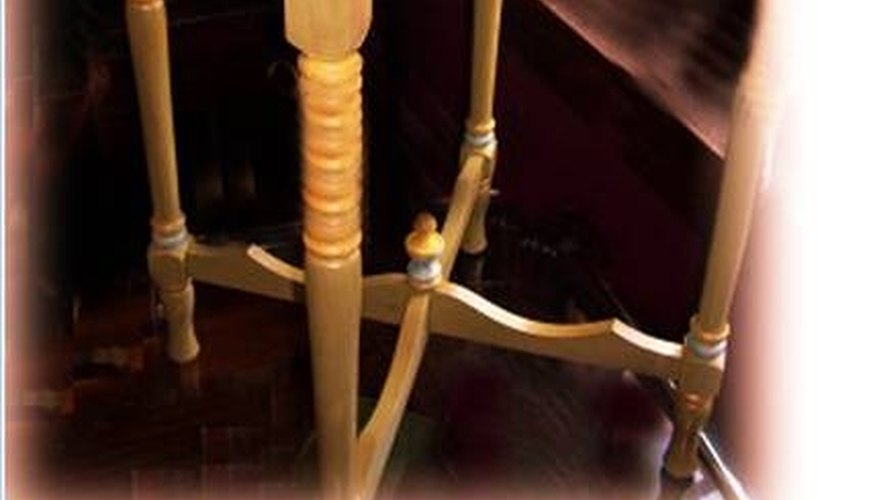 "Antiquing" is a term often used synonymously with "glazing." Basically, it is the technique of putting a coordinating or contrasting glaze over a base finish to make it look old or to create an interesting color or texture. Enamel is often the base used, but you can glaze varnish, shellac and lacquer finishes too. Glazing robs a real antique of its authenticity, but to lend character and age to cheap or old furniture, it performs miracles. The greater the contrast between base and glaze and the brighter the glaze color, the more obvious it will be that the wood is antiqued.
Make Your Own Antiquing Kit for Kitchen Cabinets
If you want your kitchen cabinets to have an antique look, you can put your own base and glaze together. For a country French look, buy an off-white enamel paint. For the glaze, use a wood stain in brown.Test it on a piece of wood by brushing the stain on and then wiping it off in places with a cotton rag. You can brush green stain on white, and the cabinets will take on an antique pale yellow cast. Let the stain build up in the corners and crevices, and just wipe off the high points.
A Faux Finish for a Bedroom Suite
If your little girl is not so little anymore and her shell-pink bedroom is beginning to bug her, it may be time for a faux finish. How about mahogany? If her furniture is in good condition, sanding is unnecessary. Just apply a coat of red oxide paint and when dry, add random patches of an earth-toned glaze. When dry, add another darker earth-toned glaze in patches. Make grain lines by dipping the tips of a fan brush into black paint and dragging the brush lightly across the wood to make delicate lines. Use a blending brush immediately to soften the lines. You can experiment and create the faux finish you like just by starting with a base coat, putting one or two glaze colors over it and then using a sealant. (Get complete directions at your paint store.)
Sloppy Is Good in Antiquing
Here is an inside-out way to achieve an old, funky look. After the wood is primed and dry, start with one or two colors of paint. Paint in sloppy splotches. When one coat is dry, splotch on the second color. Once that is completely dry, paint the piece white. That's right. Paint white right over your colorful splotches. You can use spray paint if you like, but protect your eyes and clothing from the mist. Is your white overcoat dry? Then the fun begins. Start lightly sanding away the white in places to reveal the colors beneath. Don't oversand. Just sand a little here and a little there until you like the effect.
Crackling Looks Old Too
If you cannot find a crackling kit, don't worry. All you need is a base coat, a clear crackling-finish medium and a top coat. Choose contrasting colors for the most dramatic effect. Start with black, for instance. On goes the black, and then it dries. Next, brush on the crackling medium and wait until dry. (Lowe's directions say you can even use glue. See resources.) Next, load your brush with the white top coat and make one continuous stroke at a time. The white will begin crackling immediately, letting black show through. When that is all dry, you can seal the piece with a coat of polyurethane. Or you can go one step further with a light spray paint over the crackled top coat. This will make a mottled, crackled finish. When you buy your crackling finish, you will find manufacturer's instructions to tell you more about drying times and the best kinds of paint to use.
Antiquing Kits May Be Extinct
If you search for an antiquing kit to buy, you will probably be disappointed. In 2009, Sherwin Williams, Sears Hardware, Do It Center Hardware and even Michaels craft store report that they do not carry antiquing kits. Michaels does have a crackling kit for small projects. However, Sherwin Williams carries base coat, glazing compound, top coat and sealant products for any antiquing or glazing project, complete with brochures full of complete directions for antiqued, crackled, marbled, soft suede and more faux finishes. Other paint and hardware stores also have products and information for these kind of projects. Truly, there are so many techniques and products available now, your choices are much more varied than those offered by the old antiquing kits.