The Cost to Buy & Install New Carpet
Carpeting is one of the most popular flooring options for your home. About 1.6 billion yards of carpet were shipped in 2007. Mills in Georgia produce 90 percent of the carpeting purchased in the United States, making carpeting a predominately domestic industry. If you are interested in installing carpeting in your home, you may be concerned about the cost. For the most part, carpeting is one of the most affordable floor covering options.
Types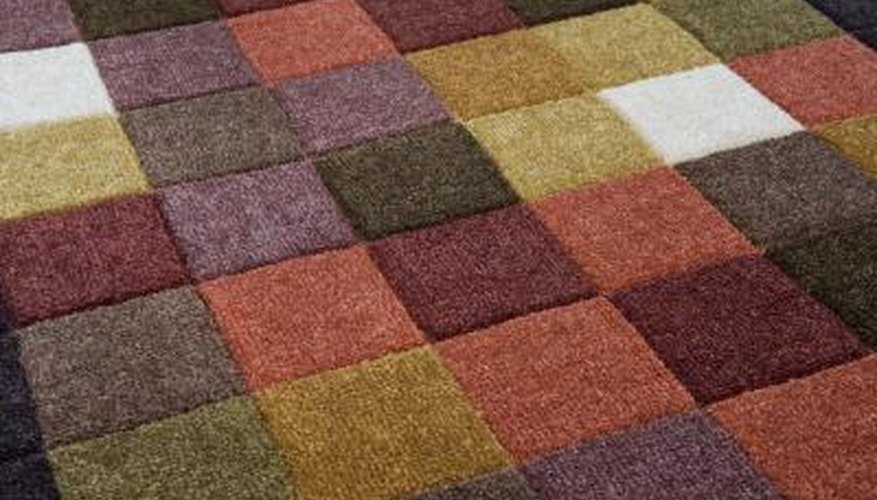 One of the main factors in calculating the cost of carpet installation is the cost of the carpet itself. The price you pay for the carpet will depend on the type of carpet you choose. According to Bob Vila, low-end carpeting starts at about $8 per square yard. Mid-range carpet costs around $25 per square yard and up, and high-end carpet costs $45 per square yard and up. Before selecting low-end carpeting based on the overall cost, consider the longevity of the carpet you choose. Mid-range carpets and high-end are designed to last and look good for 12-15 years.
If you are interested in mid-range and high-end carpeting but are concerned about the cost, visit flooring liquidating stores or discount carpet stores. Home design centers don't always give you the best price.
Size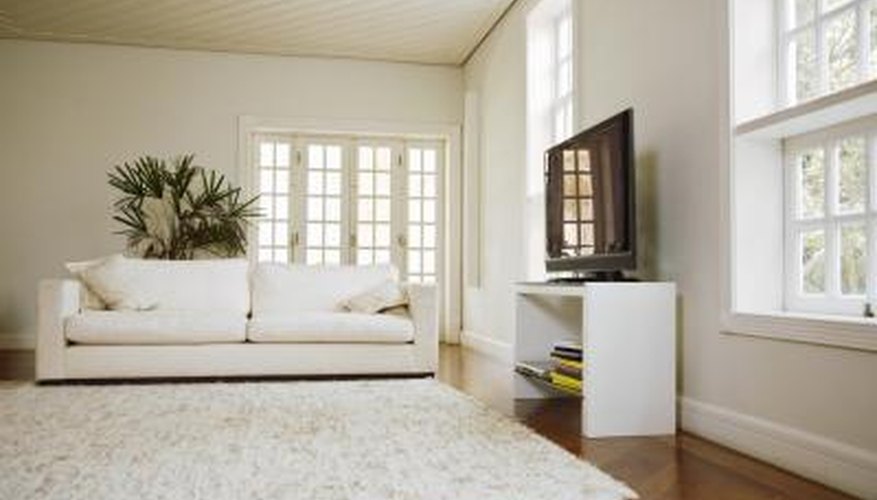 The size of the room or living space you wish to install carpeting on will determine a portion of the overall cost. This is because you will have to buy more carpet in order to fill a larger space. In some instances you can negotiate a lower cost of carpeting per yard if you have a large project, such as installing carpeting throughout your home.
Carpet Pad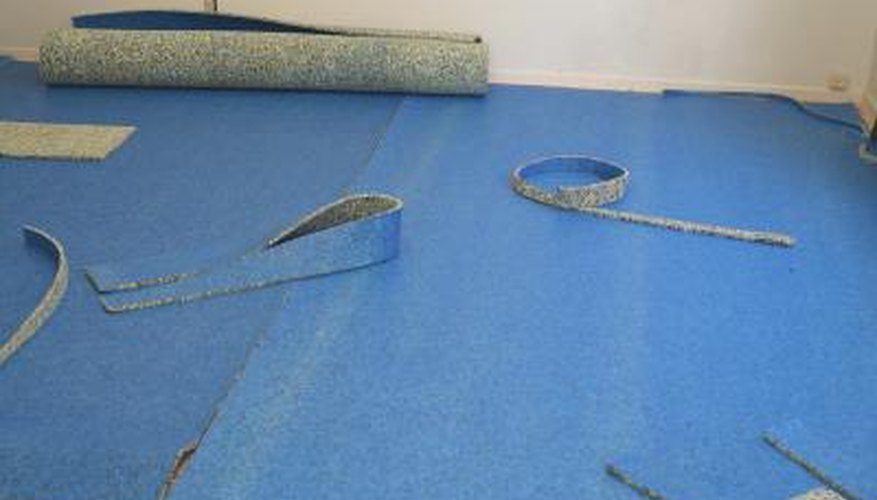 Carpet pad is material that is laid out on your floor underneath your carpet. It is installed both to make your flooring more comfortable and to prolong the life of your carpeting. The overall cost of padding depends on whether or not you choose low-end, mid-range or high-end padding. Expect padding to add $2.50-$6 per square yard to your carpet installation project.
Tear Out and Haul Away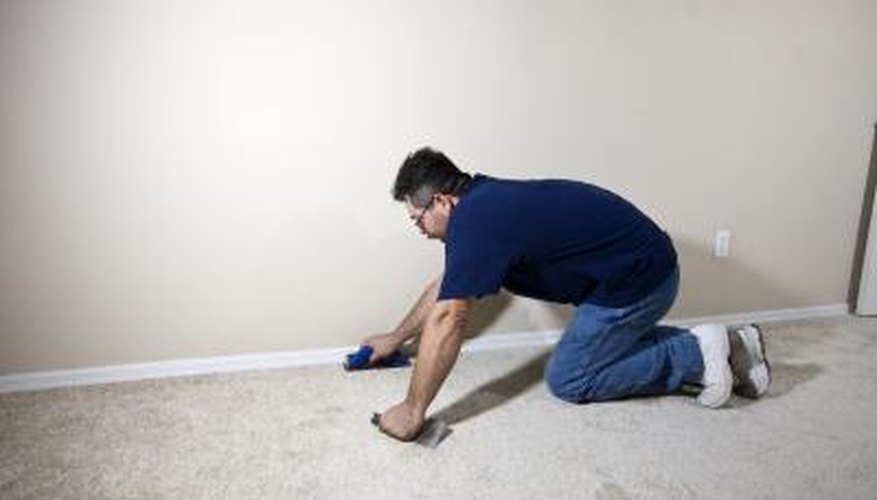 If you have existing carpet and pad, you may wish to have someone come in and tear it out and haul it away. This is beneficial because you will make sure that your old carpet is disposed of in an environmentally friendly manner. A professional will also make sure that all remnants of your existing pad are removed. Costhelper.com estimates that it will cost between $1-$2 per square yard to remove old carpeting and an additional $1-$2 per square yard to dispose of the old carpet and pad. Some installers may have glued down the entire pad. If this is the case, you will most likely incur additional fees because it is very hard to remove pad that has been completely glued down.
Labor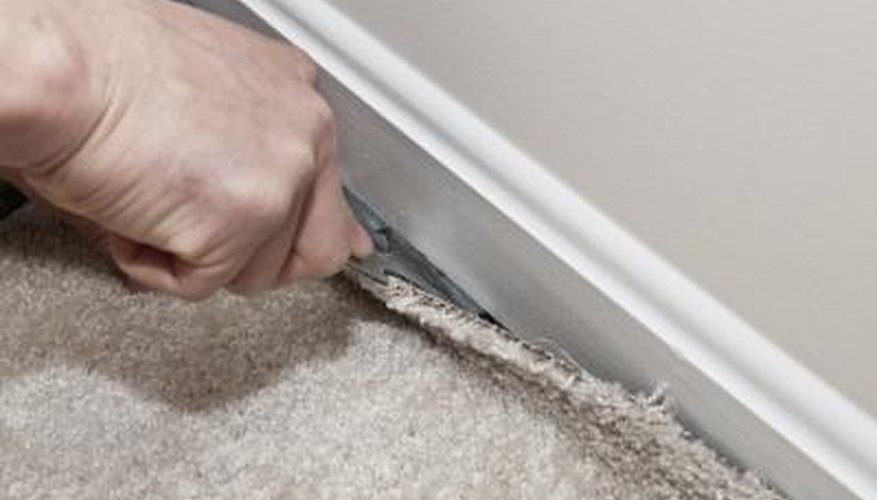 Labor is one of the major costs associated with buying and installing carpeting. Most carpet installers charge a fee based on the overall square feet of the area where carpet is getting installed. Other companies charge a flat fee. Expect to pay additional charges if your living space includes stairs, or if tack strips need to be laid down. Costhelper.com estimates that the cost of carpet installation should be between $2-$6 per square yard, exclusive of the cost to carpet stairs or oddly shaped rooms.
Carpet Tiles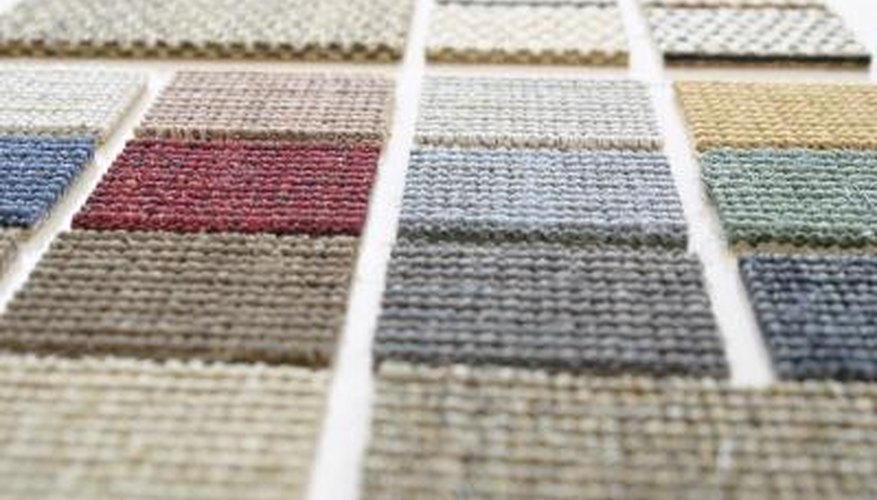 One choice to consider for your carpeting project is carpet tiles. Carpet tiles come in 18-inch squares and can be self-adhesive or dry-backed. Dry-backed carpet tiles need a special adhesive or double sided tape for installation. The benefits of choosing this type of carpeting is that you cut out messy and expensive installation costs, as you can usually install them yourself. The cost of carpet tiles is around the same cost of standard carpet.
When purchasing carpet tiles for your home, purchase 10-25 percent more than you think you will need. You will be glad you did should you stain your carpet. All you will have to do is replace the affected carpet tiles. If you wait until you damage a carpet square you might find that your design or color is no longer available.