Don't just buy the cheapest because it could cost you more in the long run. Consider using shingles that provide some insulation. If your roofing can help keep cold out in the winter and heat in the summer, it can help you lower your energy costs. This can more than offset any additional cost of the insulating shingles. .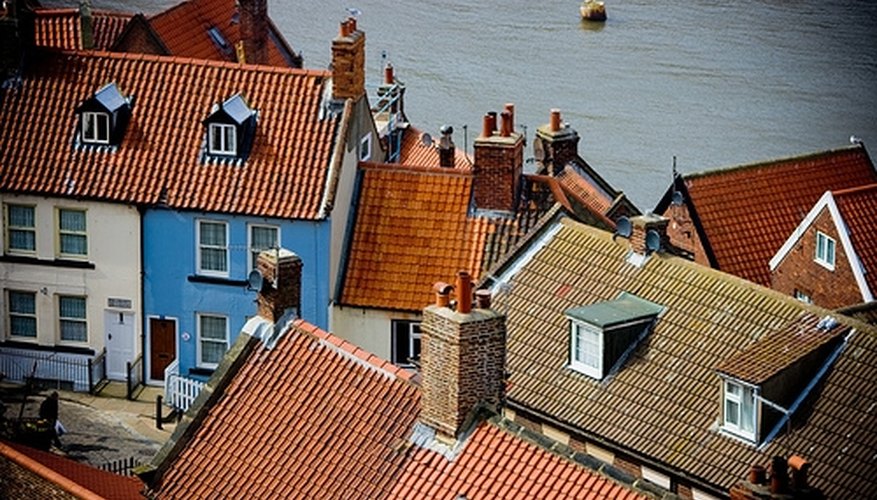 What Affects the Roof?
Your shingles will need to resist sun, snow, ice, rain and wind. The sun pelts the shingles with heat and ultraviolet radiation. If your shingles offer no insulation protection, that heat is going pass through the shingles and heat your home at a time of year when you want it to be cool inside. Likewise, when cold winds and snow are hitting the roof in the winter, that cold will pass through an uninsulated roof forcing your heating system to work harder.
Wood Shingles
Wood shingles are typically found on ranches, contemporary homes, cottages and historic homes. They give a home a natural look and are easy to repair. They can last up to 50 years and they offer some insulation value to your house. However, these shingles can be expensive and tend to be high maintenance because they rot, split, mold and mildew. They will also have a poor fire rating unless they are pressure treated.
Metal Shingles
Metal shingles can also be expensive. They are made of tin, steel, aluminum and copper. They are lightweight and easy to install. One of the major reasons people choose them is because they do save on insulation costs because the shingles can have insulation in them. This is done by filling the space between two metal sheets with insulation foam.
Eco-Shingles
Eco-roofs are not really shingles. However, they are a type of roofing that can provide great insulation. This type of roofing is also environmentally friendly because it filters rainwater through vegetation and soil on the roof. It is low maintenance and attractive. It also hasn't caught on yet in the United States, though it has been around in Europe for 30 years.
Solar Roof Shingles
Solar shingles don't necessarily insulate a roof, but they can reduce your utilities costs which is one of the goals of insulating shingles. These shingles work best on a south-facing roof. They have a blue or purple look that allows them to blend with traditional shingles. During the day, they collect the energy of the sun, which is converted into energy that can be used in your home.
Relative Costs
Asphalt and composite shingles are the cheapest shingles you can buy, but since they provide no insulation, you will need an insulating underlayment that will increase your prices. Metal and wooden shingles will cost around double what asphalt and composite shingles do, depending the on the type you purchase. However, metal shingles save in the cost of roof framing materials because they are much lighter. Solar shingles are probably the most expensive shingles you will buy generally, but they pay for themselves in about 10 years in energy savings elsewhere in your home.