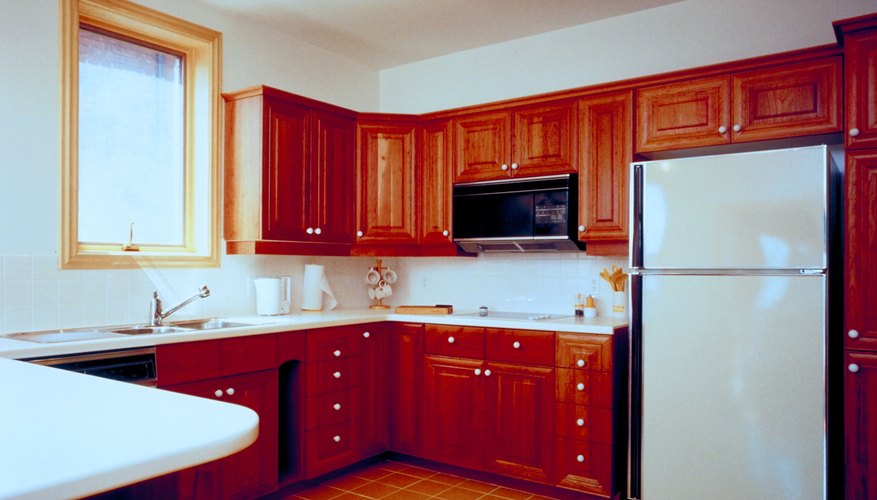 Whether you're building the kitchen of a new house or remodeling an older one, the cabinets will be a key component. Buying kitchen cabinets at a discount can help you save money and enjoy your kitchen at the same time. Various avenues exist for finding kitchen cabinets for less.
Work with a contractor. Many contractors have access to discount kitchen cabinets.
Use factory seconds. Slight blemished kitchen cabinets can save you thousands of dollars. You may find that you easily repair any minor cracks with putty or disguise the flaw with paint.
Shop at discount lumber stores.
Look for specials, coupons and clearance items at home-improvement stores.
Tip
If necessary, spruce up the cabinets with paint, hardware or molding.