Measure your ceilings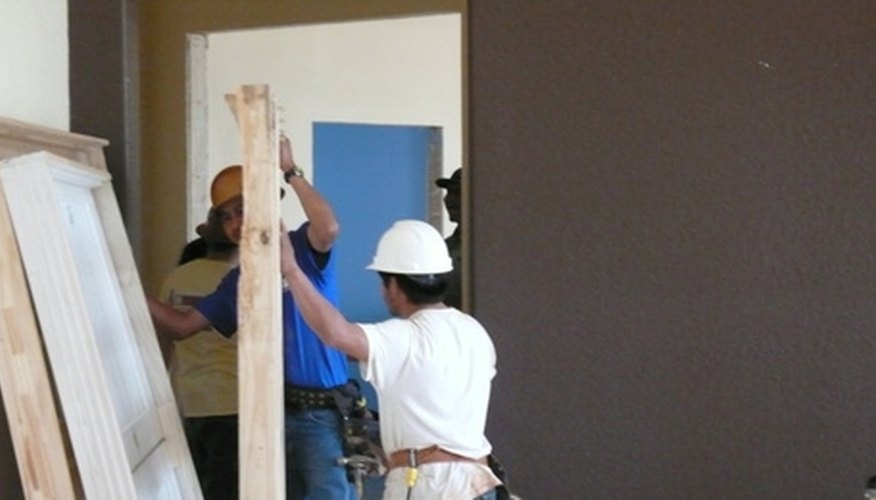 Different ceiling heights levels require different sizes of crown molding in order for the room to appear properly proportioned.
According to This Old House magazine, the size of the crown molding in relation to the height of the ceiling can impact the entire feel of a room. "A molding that is too small can make the room feel top-heavy," owner of molding manufacturer White River Hardwoods Joan Johnson told This Old House, "whereas a molding that is too large can bring the ceiling down and make the room feel closed in."
Proper proportioning
Determine the right size molding. For an 8-foot ceiling, a 3 to 5 inch drop, or "distance from the ceiling to the edge of the crown's lower flange," according to This Old House, is recommended. For a 9-foot ceiling, a 5 to 10 inch drop is recommended; 10- to 12-foot ceilings need a 10 to 20 inch drop and a 16 foot ceiling needs an 18 to 25 inch drop.
Picking the right molding
Crown molding is made of many different materials, including plaster, PVC, wood and polyurethane. Deciding what type and what design of molding you need may depend upon where you are putting it. For example, This Old House recommends using PVC in bathrooms because it does not rot if it gets wet.