How to Do a Pivot Point on a Murphy Bed
Murphy beds are beds that pivot on one end allowing them to be stored vertically against a wall. These beds are great for when you need to maximize space in a room while still having a place for you or guests to sleep. Many kits are available to make these beds; however, you can design your own. Many woodworking and home improvement stores carry the hardware needed to install a Murphy bed.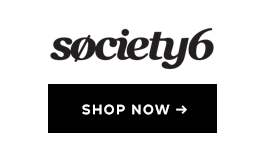 Step 1
Measure inwards 7 inches from the headboard end of the bed frame. This is the point at which the bed will pivot. Measuring in this distance allows space for the frame and mattress to rest against the wall when the bed is folded away.
Step 2
Drill holes on each side of the bed frame at the measurement found earlier. These holes will hold the pivoting hardware, which comes in pieces to be assembled around the frame.
Step 3
Insert the pivot hardware through the holes. Often pivot hardware consists of a metal post on a bracket and a sleeve for the bed frame. The bracket is secured to the outer frame for the bed with wood screws. This outer part of the bed is the structure to which the bed attaches. This could be bookshelves or other cabinetry, as detailed by the project plans.
Step 4
Slide the sleeves into the holes made in the boards for the bed frame itself. Attach the sleeves to the frame with wood screws. Fit the bed frame onto the posts, sliding the posts through the sleeves. Hold the posts in place with the retaining clips. There is one clip per post. Line the open part of the clip over the post and press down firmly until the clip surrounds the post. In many cases, there is a groove in the post for holding the clip in place.
References
Resources
Writer Bio
Elizabeth Sobiski has been writing professionally since 2005. She provides businesses such as Burdick and Lee Galleries, Clearwater Fishing Charters and Read Finder with custom content to keep their digital and print media fresh, informative and directed to their target audience. Sobiski holds a Bachelor of Arts in English from Roosevelt University in Chicago.
More Articles