How to Use a Bamboo Beach Mat to Make a Window Treatment
Bamboo beach mats make a great budget window treatment. They are sleek, neutral and add a earthy feel to any room. Because they are made of natural wood with clean lines, they'll go just as well with contemporary decor as they will in a country beach cottage. Best of all, they are easy and inexpensive to make.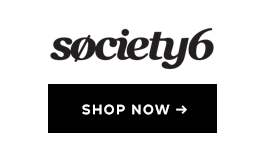 Measure your window. Purchase a beach mat that fits the width of your window. It should either fit inside the casing without more than 1/2 inch space on either side or be slightly wider than your window. If you have wide windows, you can use two or three mats side by side to create the window treatment.

Purchase a curtain rod. If you are hanging the treatment inside the window casing, use a tension rod. If you are hanging the mats over the window, use a café rod hung above the window. If you're using café curtains, hang the curtain holders about the outer edges of the window, just beyond where the mat will sit.

Fold 1 1/2 inches of the top edge of the mat back and roll it under to form a tube. The curtain rod should fit into the tube.

Fasten the tube in place with paper fasteners by pushing them through the slats and spreading the edges on the inside of the tube. This will not put any holes in the mat or damage it, and it is removable. Put the curtain rod through the tube. Place the rod in the window or on the window holders.

Manually roll up the mat to the height desired. If you are using more than one mat side by side, keep the mats even. Use an additional fastener to make it stay.

If desired, decorate your mat with craft paint. Take the mat down. Paint the part that faces the room.
Things You Will Need
Curtain rod Bamboo beach mat Paper fasteners Ruler or tape measure Craft paint (optional) Sponge paint brushes (optional) Stencil (optional) Scotch tape (optional)